All our web sites
Find a dealer
Search
Menu
Home
About us
How we drive change
Our electromobility journey
48V protocol
Accelerating the electric transition
Our ambition is to facilitate and accelerate the electromobility transformation by helping the wider industry create more charging solutions. But without a common protocol, customers may need different chargers for a multi-branded fleet. That is why we are publishing our very own 48 voltage DC power supply protocol to make it easier for others to adopt.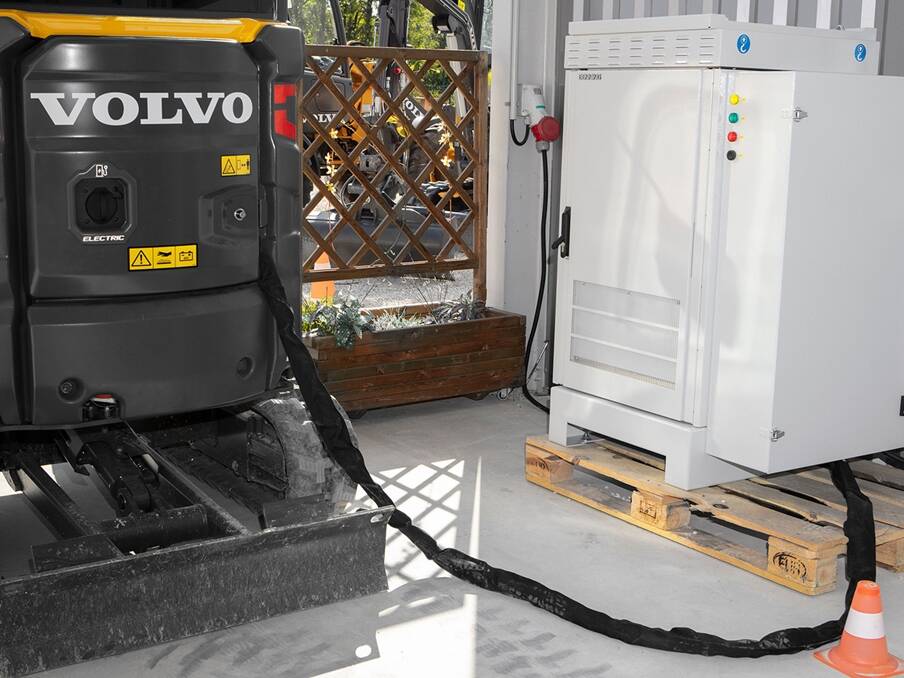 Download Download our 48V DC charging protocol
FAQ
What is a 48V DC protocol?
It is a specification of the software interface as well as a specification for the physical interface used on off-board DC charging solutions. 48V DC (direct current) is the voltage for our smallest range of compact machines.
Is it open for anyone to use?
Yes it open for anyone to access, but it is mainly for OEMs and suppliers to adopt in the development of their own charging solutions. It is a free resource that does not cost anything to access.
For which machines is it designed for?
This is for compact machines up to around 3 tons. For Volvo CE, this currently applies to the ECR18 Electric, EC18 Electric and ECR25 Electric compact excavators, the L20 Electric and L25 Electric compact wheel loaders and the DD25 Electric asphalt compactor.
Why is it a protocol for only 48V DC charging?
There is already an industry standard for 600V DC charging – the other system we use for heavier electric equipment – that has already been designed for the automotive industry.