"This will be our largest Utility Expo display to date, and the prime place to have operators try our equipment," said Scott Young, acting president of Region North America. "Our electric machines are perfect for the utility segment and government fleets, and we want to give as many people as possible the chance to get in the seat. When you feel the power and performance of these machines, that's when it 'clicks' that electric construction equipment is real and it's the future."
Volvo CE is considered a leader in the heavy equipment industry's transition to more sustainable power sources and currently has six electric models available with more in development.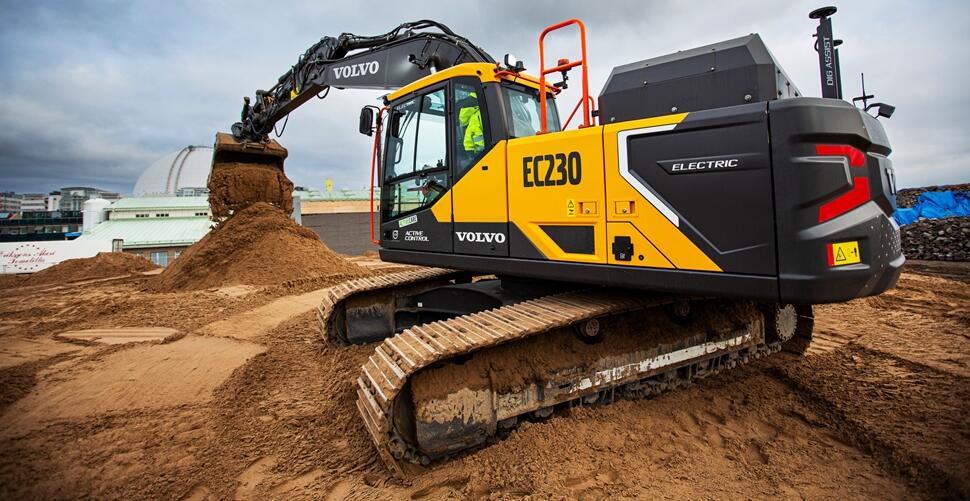 The star of the booth will be the new 23-ton EC230 Electric excavator, which is currently in pilot testing in North America. The EC230 Electric will be equipped with Dig Assist, Volvo's excavator machine control software, and demonstrations of Dig Assist will be available, allowing attendees to get in the cab and perform precision grading with the fully electric excavator.
Utility Expo attendees can also test the L20 Electric and L25 Electric compact wheel loaders and the ECR25 Electric compact excavator in fun games first seen at CONEXPO 2023, and the EC18 Electric and ECR18 Electric compact excavators will be in an operating pit. The new DD25 Electric asphalt compactor will also be on display.
Several electric machine charging solutions for both on- and off-grid jobsites will be featured alongside the equipment.
Also on display will be an EWR130E wheeled excavator equipped with a Steelwrist tiltrotator and an L90H wheel loader with a Craig side-dump bucket. In addition to Dig Assist, there will be demonstrations of Load Assist and ActiveCare® Direct advanced telematics.
New this year, Volvo will broadcast virtually from their booth Tuesday and Wednesday of show week, live-streaming across all Volvo CE social channels.
Volvo Financial Services will offer a special show-only promotion for Smart Commercial Accounts in addition to providing info on the all-inclusive leasing program for electric compact equipment.
Another unique event attendees will find at the Volvo booth is a Tuesday meetup of several popular equipment influencers. A Volvo merchandise pop-up shop will be open throughout the show.
The Utility Expo is considered one of the best opportunities for utility industry professionals to gain insights into the latest technologies, innovations and trends affecting their industry. Registration for the show is open now.
Volvo CE machine operation will take place at K345 in Lot K outdoors, and Volvo CE dealer Housby will be inside the North Wing at N803. Learn more at: Events and Initiatives > The Utility Expo.