The skills shortage in the construction industry is a global issue. The workforce is aging and workers with decades of experience are leaving the industry. Attracting young people is key for the future success of the industry.
Volvo CE has a long history of investing in programs that encourage youth to pursue careers in manufacturing and engineering. One such initiative where it is helping tackle the current skills gap is its partnership with SkillsUSA, a national organization that develops technical and leadership abilities in students across North America.


Supporting future generations of skilled workers. Photo credit: @BuildWitt.
Over 5,000 students participated in the 2023 SkillsUSA National Leadership & Skills Conference in Atlanta, Georgia, June 19-23, 2023, competing in 115 different career competition events.
"As a leader in the construction equipment industry, it is very important for Volvo CE to support future generations of skilled workers," says Dave Foster, Vice President, Brand, Marketing and Communications for Volvo CE Region North America. "Competitions like this not only help students get excited about a future in our industry, but also help bridge the current skills gap."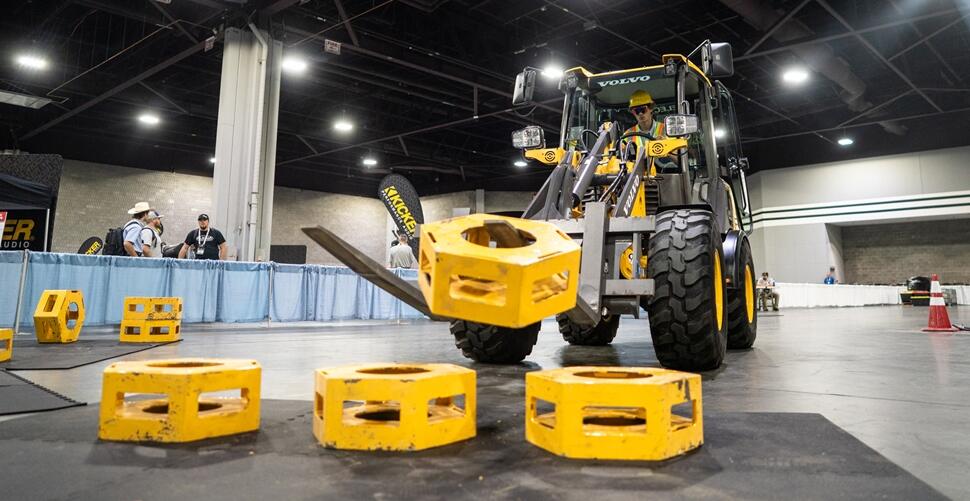 Volvo CE was instrumental in setting up the SkillsUSA heavy equipment operation national competition. Photo credit: @BuildWitt.
Volvo CE was instrumental in establishing the SkillsUSA heavy equipment operation national competition, which provides a platform for students to put their skills to the test. This year, twelve competitors vied for gold, silver and bronze at the high school and post-secondary levels. Volvo electric compact equipment was used for several of the indoor machine operation challenges.
See more from this year's Volvo CE SkillsUSA Youth Heavy Equipment competition.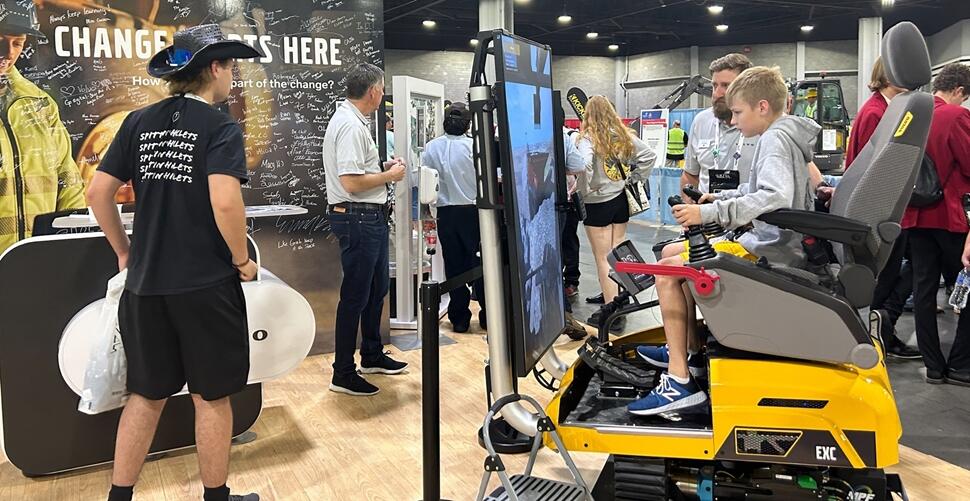 Gamification of technology makes construction more attractive to Generation Z.
Technology also has an important role to play to attract younger workers to the industry. Construction equipment is becoming more intuitive with gamification elements such as joystick controls, in-cab computers and smart monitors. For Generation Z, who have grown up with this technology, they are more comfortable with it – and will even come to expect it in their working lives.
At the Volvo TechSPO booth, attendees could test their operator finesse on the virtual reality hauler experience or excavator simulator. Information on careers with Volvo CE and our dealer network was also available. Pin trading - a legendary part of the SkillsUSA conference culture – was a popular activity at the booth as students bartered for a coveted Volvo 2023 edition pin.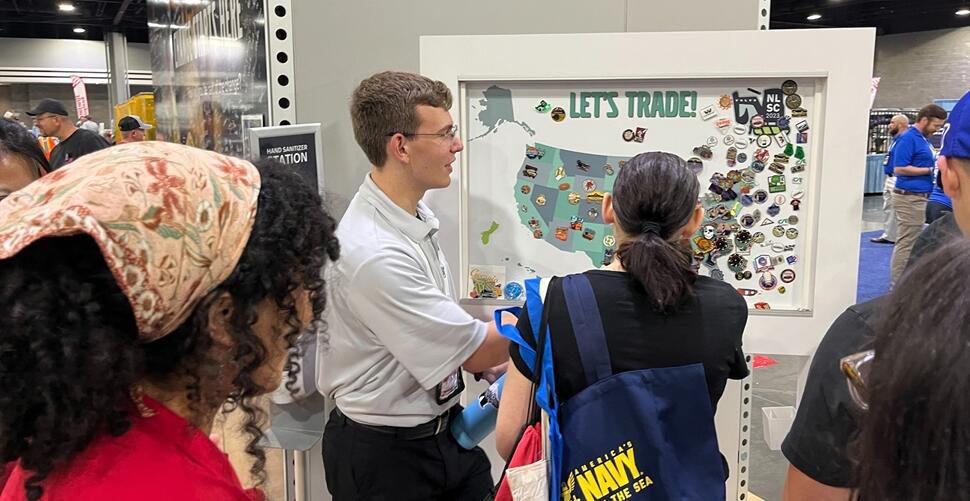 Pin trading is an important part of SkillsUSA.
Like many of the challenges facing the industry, Volvo CE knows there is no single solution to addressing the skills shortage. But by pioneering technology and collaborating with like-minded organizations, Volvo CE is playing its part to secure the future of the construction industry.