Volvo CE Dealer of the Year Award recognizes the dealership in North America that best promotes the Volvo brand and the company's core strategies: to provide the highest uptime in the industry, offer unique customer solutions and ensure the best value at any stage in a machine's lifecycle.
"We are thrilled to be recognized as the 2018 Volvo Dealer of the Year," said Rob Chiles, president of Alta Equipment, Construction Group (CE Group). "Our passion for customer service combined with representing the best brand in the business – Volvo Construction Equipment – enables us to exceed customer expectations while delivering impeccable sales, rentals and customer service."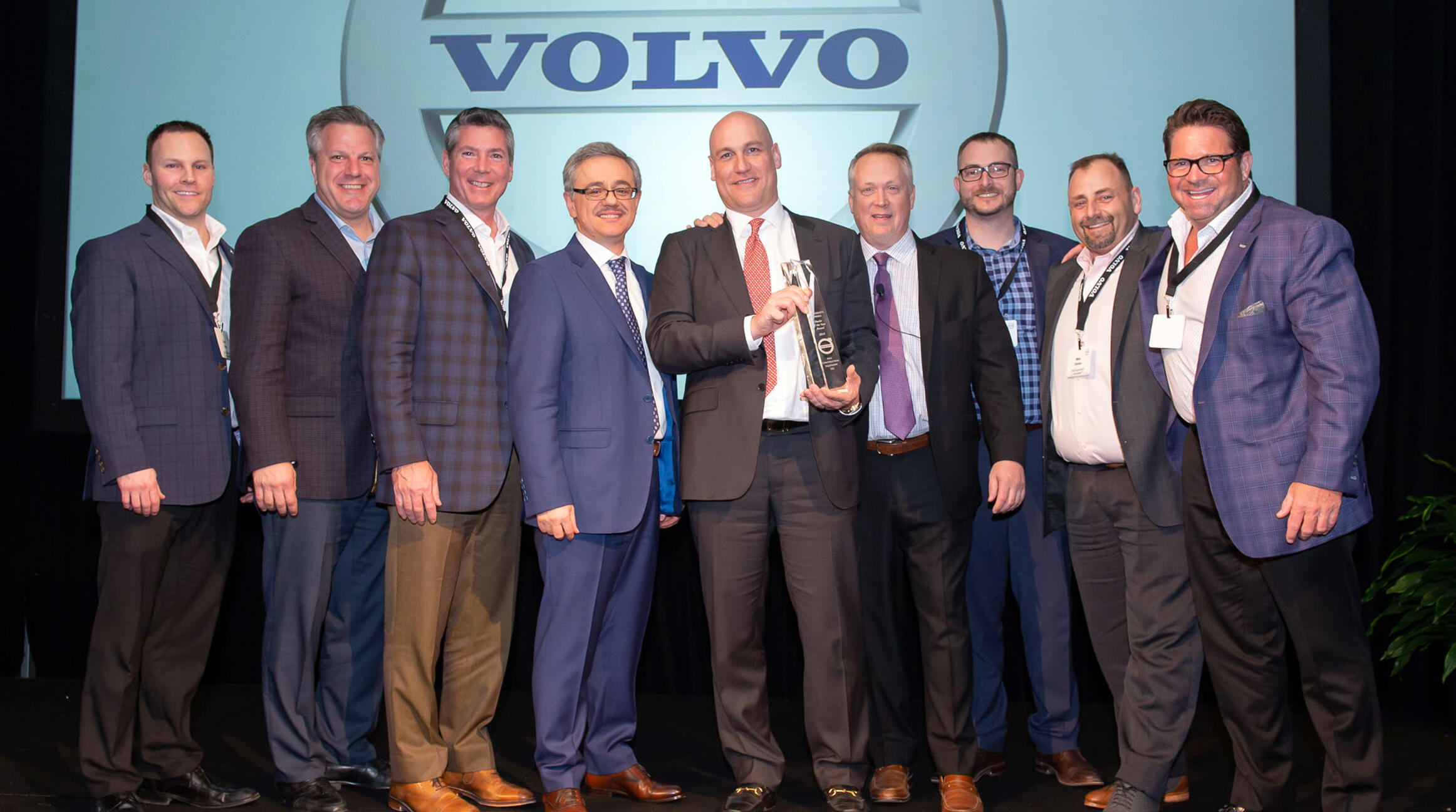 Alta Equipment entered the construction equipment business in 2010 to compliment an existing industrial equipment business, and was able to leverage a solid customer base to generate cross-selling opportunities. By expanding its territory into Central and Northern Illinois last year, the company boosted Volvo CE's market share in the Midwest. Alta Equipment is one of the top performing dealers in the country and was recognized by Crain's Detroit Business as one of the 50 fastest-growing companies in 2018.
"If there are two words to describe the 2018 Volvo CE Dealer of the Year, they are: 'can do.' Alta Equipment's team has demonstrated an incredible capacity to solve challenges and to deliver a superior customer experience," said Stephen Roy, president of sales region Americas, Volvo CE. "They are fantastic partners who help us on our mission in building the world we want to live in."
Caption info: From left to right: Evan Perry, district director, Volvo CE; Scott Sebastian, director of marketing, CE Group (Alta Equipment); Bruce Davis, director of sales, CE Group Michigan; Agako Nouch, VP sales North America, Volvo CE; Ryan Greenawalt, CEO, Alta Equipment; Stephen Roy, president of sales region Americas, Volvo CE; Aaron Dorgan, VP rental, CE Group; Mike Dahlen, regional VP Illinois, CE Group; Rob Chiles, president CE Group.