The 50th anniversary of Volvo Construction Equipment's leadership in articulated trucks is being marked by a special week-long celebration held in Braås, Sweden. Volvo CE's Braås facility is the company's core factory for articulated truck design and manufacture and between June 13th to 18th, guests will be invited to take a look behind the scenes at the home of the world's favorite haulers.

Customers from around the world, as well as members of the local press and other guests will get the opportunity to see where the latest innovative generation Volvo articulated trucks are being built, appropriately housed in what is the industry's first completely CO2 neutral production plant. Visitors will also learn more about how the hauler will develop in the coming years, incorporating integrated offerings, connectivity and electro-mobility.

Market leader since 1966
This week's celebration is a lifetime away from the humble beginnings of the articulated hauler story. 1966 saw the arrival of Volvo's DR631 – or 'Gravel Charlie' as it is still affectionately known. The first of its kind, Gravel Charlie may only have had a 10 ton payload but it paved the way for generation-after-generation of hauler innovation, helping Volvo consistently retain its market success.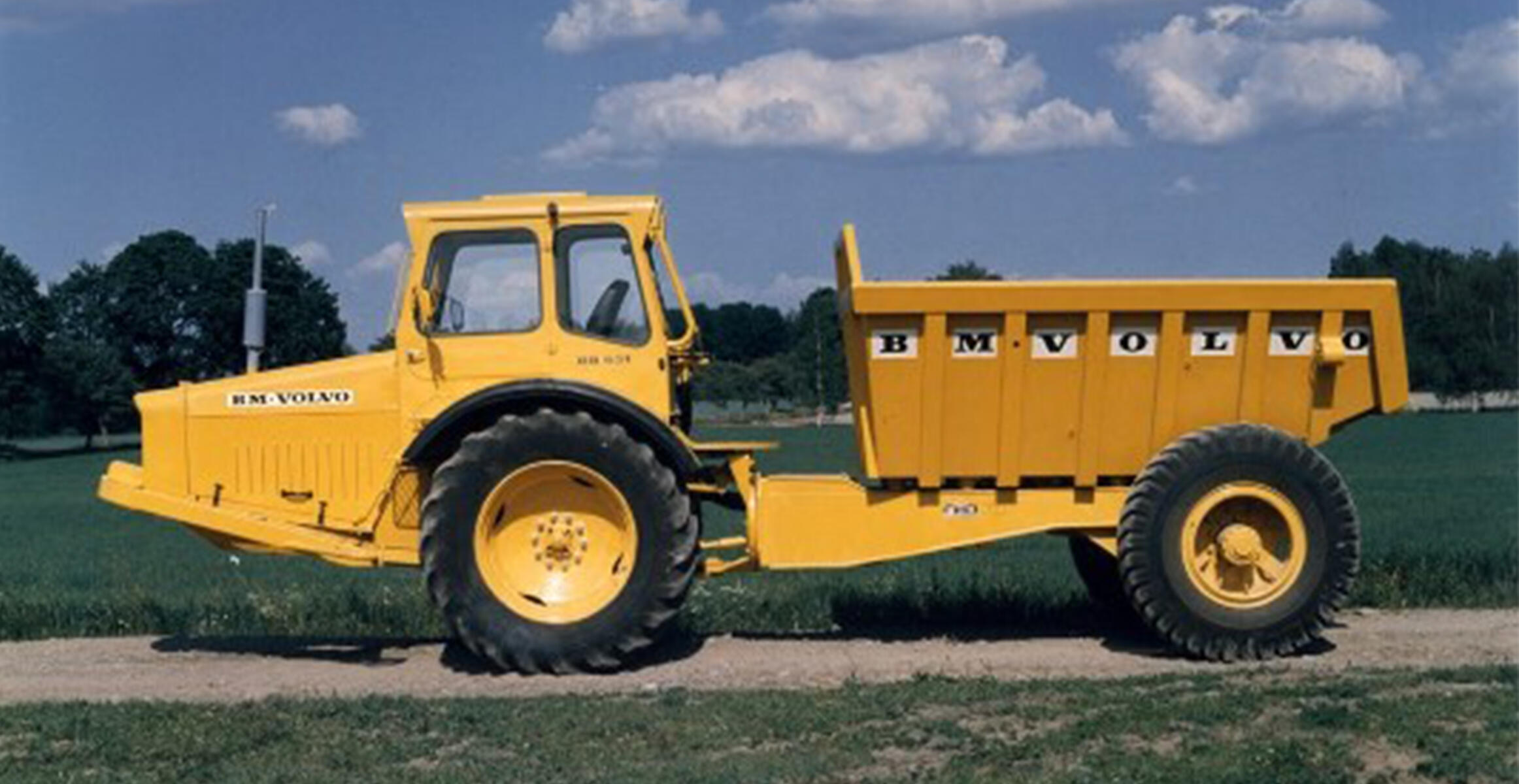 Cementing the notion that life begins at 50, the Volvo H Series articulated trucks heralds the arrival of Volvo CE's – and the industry's – largest production articulated hauler with 6x6 configuration – the 60 ton capacity Volvo A60H. Launched this year, the machine is designed for heavy hauling in severe off-road operations, such as quarrying, open-cast mining and large earthmoving operations, and offers a viable alternative to rigid dump trucks, as well as a 40% increase on Volvo's previous largest hauler, the A40. The higher, productivity-boosting payload, improved fuel efficiency and simple maintenance requirements help customers to lower the cost per tonne and increase their earnings. Fitted with intelligent systems from Volvo, such as MATRIS™, CareTrack™, On Board Weighing and Hill Assist (a dump support system), the A60H continues the tradition of delivering innovative technology, reliability, comfort, quality and safety – not to mention low cost of ownership – while also looking to the future. The Volvo A60H will be the center piece of the celebration this week.