Within a few hours, a niche contracting company called Nusens arrived from Toronto to clean up and mitigate what could have been an environmental calamity.
"These kinds of projects are always challenging because we never know what we're going to find," said Marcio Silva, production manager at Nusens. "The trickiest thing about this project was how to position the machine on a very high ditch."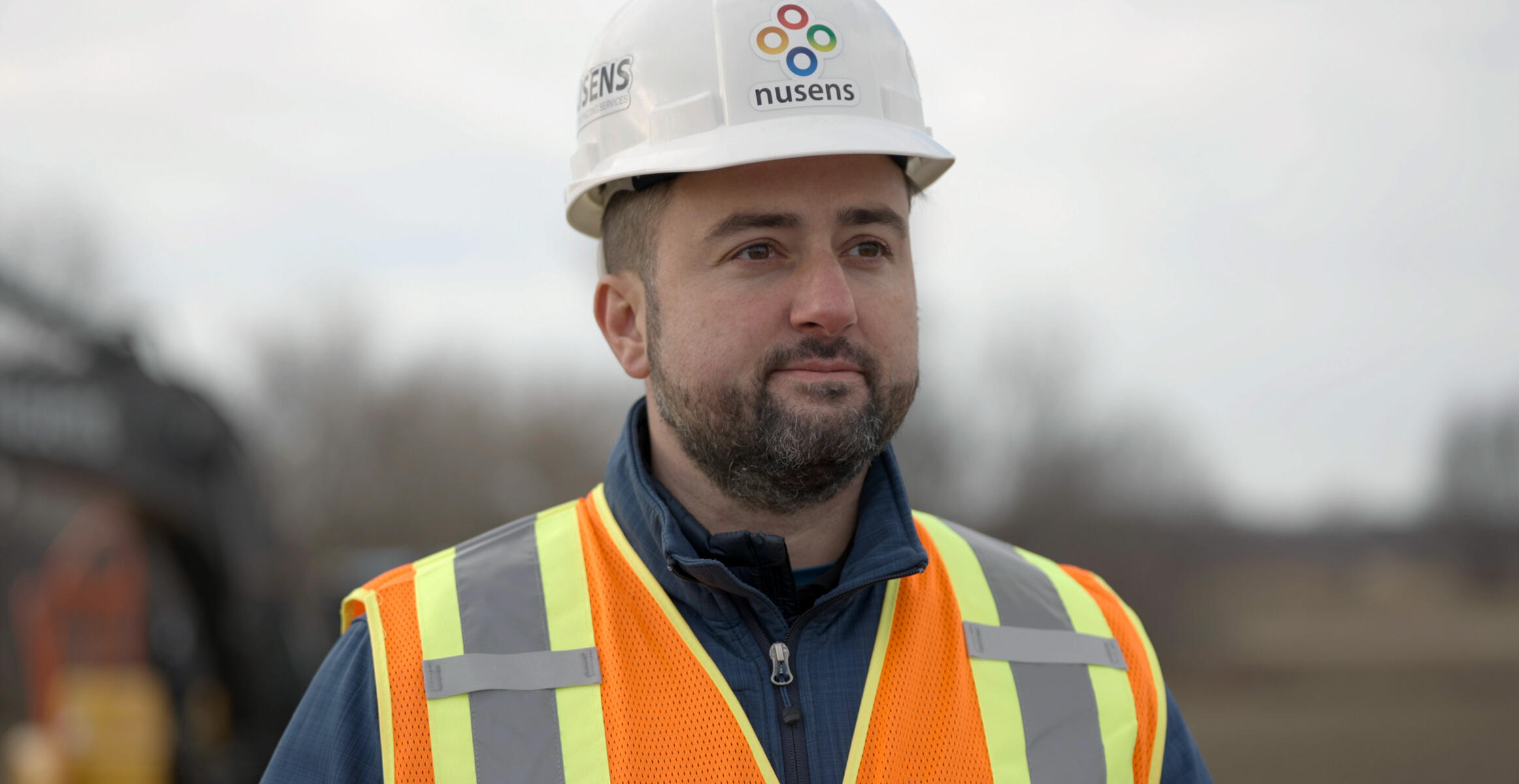 Company President Alex Milic says the right people, procedures and equipment make all the difference in this time-sensitive industry.
"You have to be able to respond very quickly. The faster you respond, the quicker you're able to contain the situation and prevent it from becoming an environmental disaster," he said. "We have an amazing group of people who mobilize in a moments notice even during the dead-of-night. Equipment is prepared and loaded, and site-specific safety procedures are quickly put into place."
That's why they went with their new Volvo ECR235E short-swing excavator for this job.
"It works well on the roadways and only takes up one lane, and it gives the reach you need," Silva said.
The ditch contained quite a bit of clay, making the setup even more precarious.
"I used a 4-foot bucket with teeth, which helped with stability," Silva added. "I've used a lot of machines, and the Volvo is very smooth and comfortable in any conditions."
Finding Their Niche
Nusens formed in 2015 in the Toronto metro area in Canada. Their name is a play on words for the type of projects they specialize in — those that most others view as a nuisance. They started out focusing on masonry, concrete and anything else to do with building restoration and have recently added an environmental division that handles oil or petrochemical spills, like the Morewood accident.
"The idea behind Nusens was to fill a void in the marketplace," said Milic. "We're trying to fill the space between the large companies that may not be as nimble as we are and the small companies that may not have all the resources in place like we do."
Nusens has grown with their reputation, completing jobs across Canada and named to the Canadian Business magazine's Startup List 2020 for top new growth companies.
That growth and the launch of the environmental division led them to purchase the 24-ton ECR235E crawler excavator.
"We have a great group of guys, but they're only as good as the equipment they have," said Milic. "With Volvo, you have incredibly versatile, dependable equipment. The fuel efficiency is second to none. The customer support and servicing are second to none. The machines have a bunch of safety features we haven't found with other manufacturers. For us, it's a no-brainer."
They worked with their dealer, Strongco, a construction equipment dealership with locations throughout Canada, on the purchase.
"Having a company like Strongco as a vendor is a big advantage," said Milic. "They're always able to fulfill our needs, which are pretty specific. They have a wide variety of equipment, and they have a very strong relationship with Volvo."
According to Milic, the financing process with Volvo Financial Services was just as smooth as the equipment. In addition to the excavator, Nusens has a roll-off truck and a dump truck from Volvo Trucks and several more Volvo assets on order for 2021.
"I find financing with Volvo easier than getting a lease on a pickup truck," he said. "They make acquiring a machine a very easy and seamless process."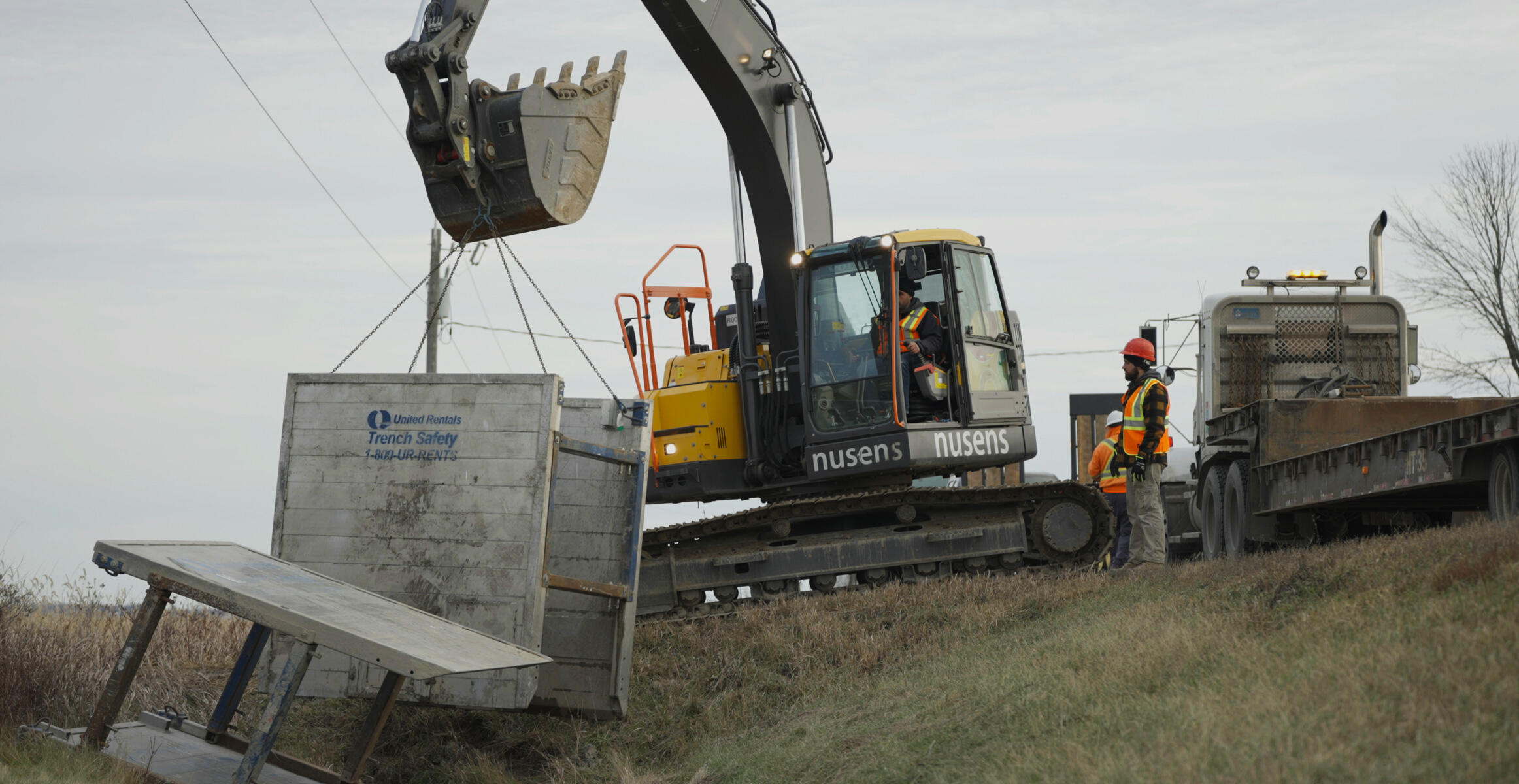 More Growth, More Volvo
As Nusens continues to grow, Milic expects Volvo to continue being their manufacturer-of-choice.
"One hundred percent, we're going to be buying more Volvo equipment," he said. "Our growth trajectory continues to climb, and as our network and customer base expands, we'll definitely be getting more."
Continued growth is bolstered by a wide scope of services backed by the quality and reliability of Volvo machines is what keeps the Nusens team engaged and winning, despite irregular schedules and challenging projects.
"This type of work is always exciting because every job is something new," said Silva. "You never know what you're going to find, and you have to be creative about it — and have the right equipment."