"I thought, well, there's no way that they're going to be interested in selling the equipment," Snyder said. "I thought I was a little nobody out here. I think I'm a little more conservative than some of my other competitors."
His friend and dealer, Hugg & Hall Equipment salesman Randy Moss, remembered it the same way.
"He never thought he could afford a premium brand. He thought he would always be stuck with a ... What would you call it? I guess a lower level brand," Moss said.
Now, Snyder owns two two Volvo L60 loaders, a Volvo EC150 crawler excavator and a Volvo EC250 crawler excavator. Snyder said that if he met someone thinking about upgrading to Volvo equipment today, it'd be an easy, dollars-and-cents recommendation.
"You can't afford not to," Snyder said. "It's so much cheaper to operate than any of the other equipment I've ever operated. I was just completely amazed by how much better a piece of machinery the Volvo is."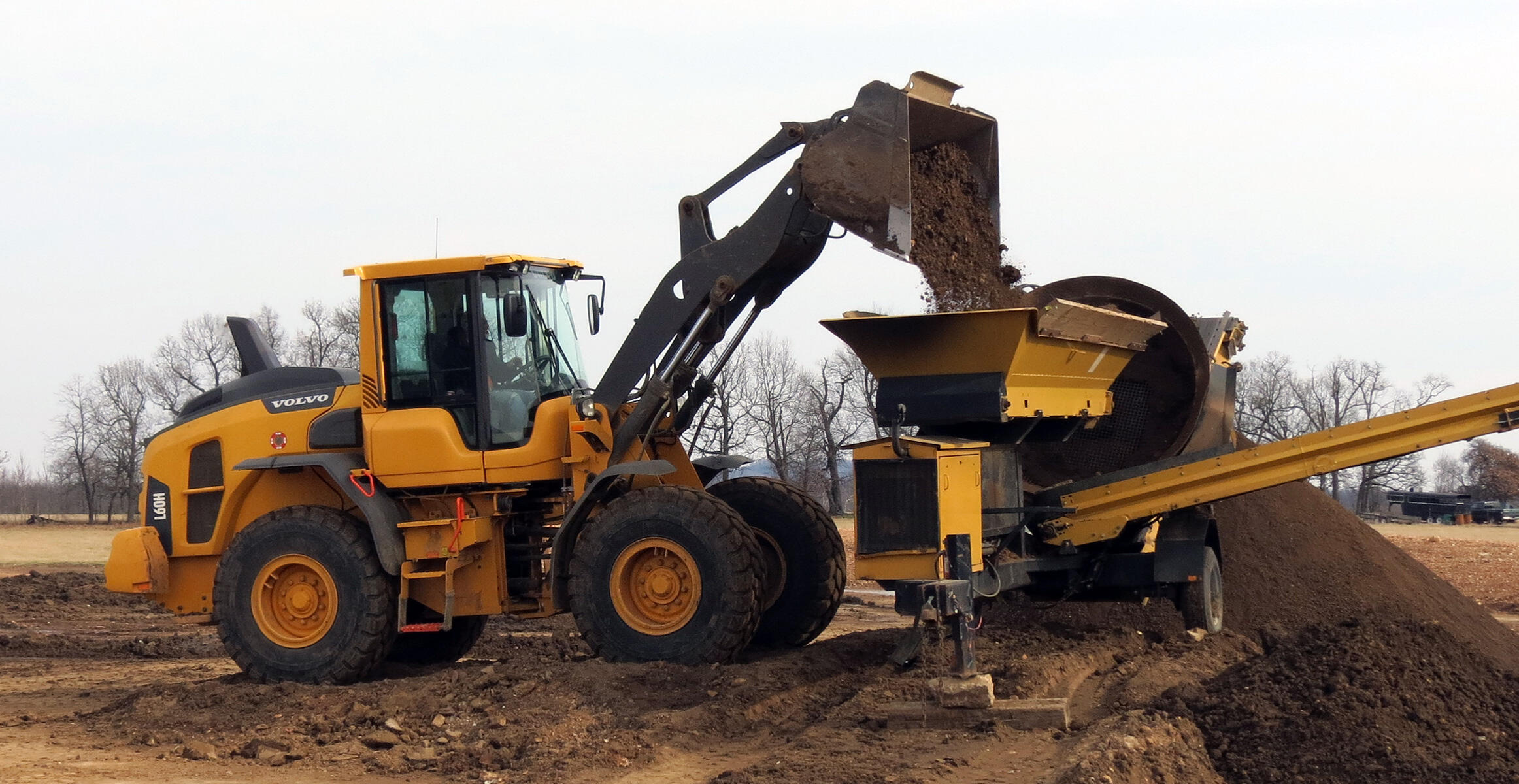 A smart investment backed by dealer support
The Volvo equipment had a higher upfront cost than Snyder's previous equipment purchases, but they've been smart investments.
"The pleasant surprise to me was once I started buying more Volvo equipment," Snyder said. "I realized that if I put a little bit more in my payment, it's so much cheaper to operate than any of the other equipment I've ever operated."
Fuel consumption is Snyder's largest daily expense, and it's where he first noticed the value of Volvo machines.
"I have one wheel loader that will consume nearly twice the fuel as the Volvo wheel loader," Snyder said. "But I'd say the Volvo would probably produce about 20, 25 percent more during that day than the other machine. So not only am I getting more done, I'm getting more done at a much cheaper rate."
The nicer cab of Volvo equipment has also helped him recruit better operators who take care of the equipment, he said, which has lowered his maintenance costs. In addition, the dealer support from Hugg & Hall has been exactly what he needed.
"I cannot say enough about how well they treat me and take care of me," Snyder said. "If we have equipment problems, they're there. I mean, right away they show up. They even show up when I'm not around to make sure everything's going okay."
Financial education with a personal touch
Beth Maaske, district finance manager with Volvo Financial Services, helps first-time Volvo customers find ways to afford their purchases. Maaske said customers should know there are many reasons it is better to finance equipment with Volvo Financial Services rather than a bank, including better understanding customers' businesses.
"We know that if the equipment's not running, it's not producing revenue," Maaske said. "A bank's not going to care that the car you finance is not running. They don't care, they want you to pay. My top job is to educate and to help customers make a financial decision for their business that's going to be beneficial to them."
Maaske traveled from her office in Nashville to visit Snyder in Arkansas and showed him and his bookkeeper how different financing would affect Chev's Trucking's financial statements. Snyder said he appreciates that Maaske visited him in-person, and that after meeting her, he "knows her heart," which made him feel comfortable with his financing terms.
He also knows that buying Volvo equipment was the right decision.
"I don't have the breakdowns or the problems that I had with all the other equipment that I've run through the years," Snyder said. "And I've ran probably about six other machines, before I finally came to my senses and started buying Volvo."