Over the past few years, Sunwest Resources based in Legazpi City in the Albay province of the Philippines, has gradually added increasingly larger numbers of Volvo machines to its fleet. The latest addition is more than 80 units of Volvo´s EC200D excavator, which Sunwest uses at its construction materials facilities for load handling and road building work.
Randolph Zuniga, general manager at Sunwest Resources said the introduction of the EC200D was perfectly timed for Sunwest, with increasing needs for a fast, 20-ton machine optimised for general construction and with a more straightforward design.
Perfect for general construction
"Our company has gradually been growing and winning more projects. With the increasing demands on our business, we needed a new type of machine to ensure we continue to fulfil our commitments," he said. "These EC200D units are the right fit for us, perfect for the general construction earthmoving we use them for."
The EC200D machines operate an average of 10 hours per day on Sunwest´s sites. The EC200D's fast cycle times and strong lifting capabilities enable them to get more done. With the powerful D5E Tier 3 engine (with an output of 123 kW at 2,000 rpm), and compatible hydraulics, the EC200D is designed to operate fast and with short cycle times.
Growing with Volvo
According to Zuniga, the ongoing investment in Volvo machines has coincided with very strong business growth for Sunwest.
"Our growth is very much tied to our partnership with Volvo CE," he said. "Their machines have met all our needs. The quality of Volvo equipment and the aftersales support we receive in the Philippines are unmatched."
With the continuing growth of the Sunwest Resources fleet, Civic Merchandising, Volvo´s distribution partner in the Philippines, opened a service branch in Sunwest's home town of Legazpi, to provide the kind of first-class service Volvo customers expect. The high-quality support Civic Merchandising offers is a major reason for Sunwest Resources' investment in Volvo, notes Noli Espartinez, operations manager at Sunwest Resources.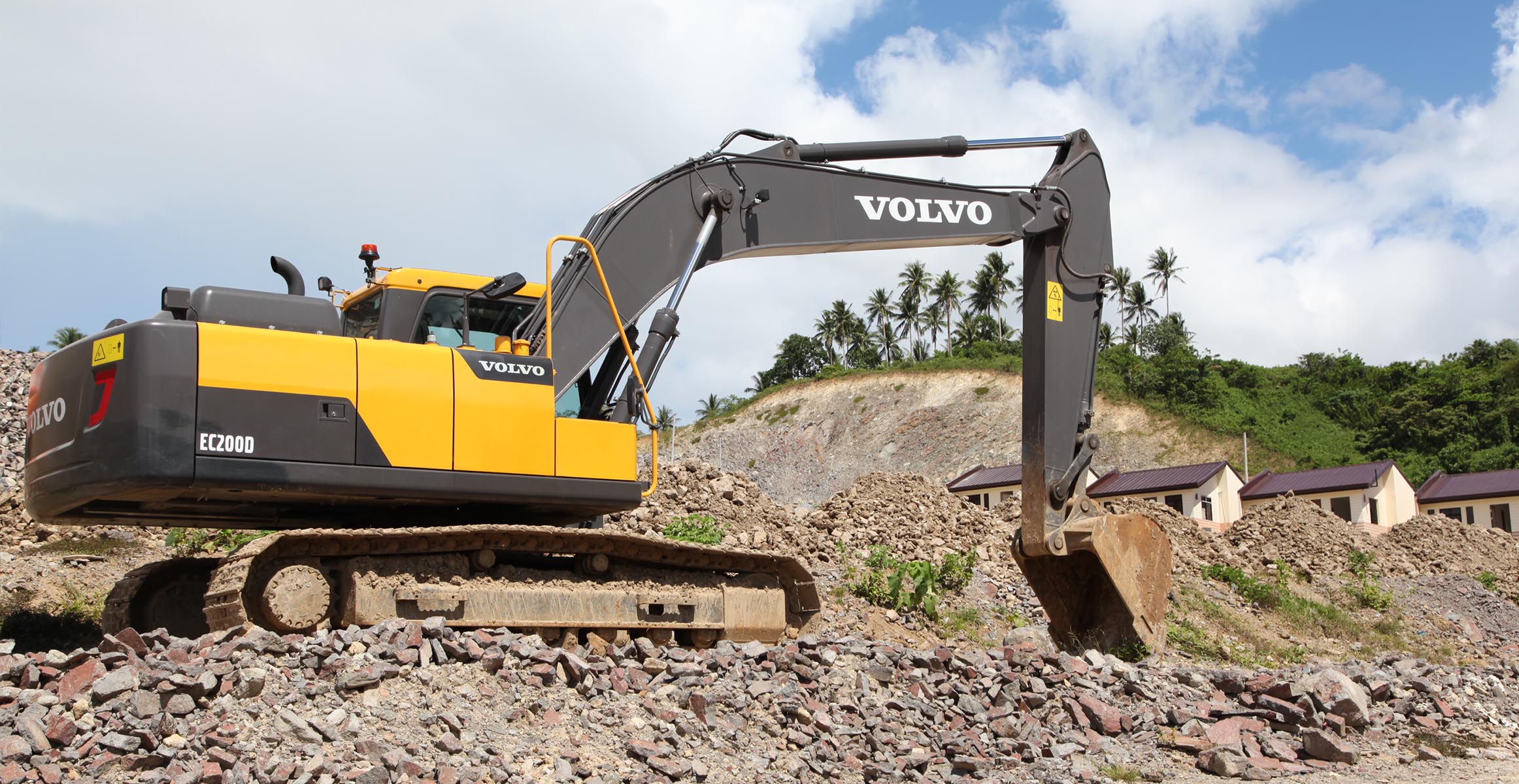 Excellent support
"The quality and performance of the EC200 is excellent and Civic Merchandising is always there whenever we need them, whether it's for product training or timely regular maintenance for our machines," he said.
Sunwest Resources is a division of Sunwest Construction and Development Corporation (SCDC), and specializes in producing high quality asphalt products, ready-mix concrete, and aggregates such as crushed gravel and sand. The company is a major supplier of aggregates and construction equipment in the Philippines' Bicol region, which comprises the cities of Legazpi, Tabaco, Ligao, Iriga and Naga and the provinces of Albay, Camarines Sur, Camarines Norte, Catanduanes, Masbate and Sorsogon.