Three Malaysian contractors have purchased new Volvo CE crawler excavators to help with earthmoving duties on the construction of the RM 1.55 billion East Klang Valley Expressway (EKVE). The creation of the new 40 km section of road will benefit an estimated 140,000 motorists per day.
The machines ordered for the job include eight EC210D/DL units, eight EC350DL units, and two EC300DL units. They will help build the EKVE as part of the broader Kuala Lumpur Outer Ring Road (KLORR) project. KLORR will be the third and longest ring road around the Malaysian capital as well as the farthest from the city center. With ongoing economic and population growth, the construction of the KLORR is part of an infrastructural development program aimed at facilitating vehicular movement and to ease congestion within the city.
"The fact that these contractors are investing in Volvo machines to work exclusively on the project is a reflection of the confidence our customers have in our machines," said Raven Chua, national sales manager for Volvo CE in Malaysia. "Volvo's fuel efficiency and outstanding productivity offer huge benefits for customers."
The EC350DL crawler excavator is the heftiest of the units ordered. It has an operating weight of between 34,300 kg and 38,700 kg, depending on configuration. Power comes from a fuel-efficient D8 engine with a 210 kW rating, while bucket capacity can be up to 1.9 m3. The excavator delivers fast cycle times, high digging power, and low fuel consumption.
The Volvo EC300DL has an operating weight of 27,700 kg to 33,100 kg, depending on set-up and is powered by a 170 kW-rated D7 engine. Its boom and arm have been reinforced in critical areas to equally distribute mechanical stresses and handle its increased working power. It offers improved controllability through its smart hydraulic system, which delivers smoother and easier movement when travelling and lifting simultaneously. The machine has a bucket capacity of up to 1.6 m3.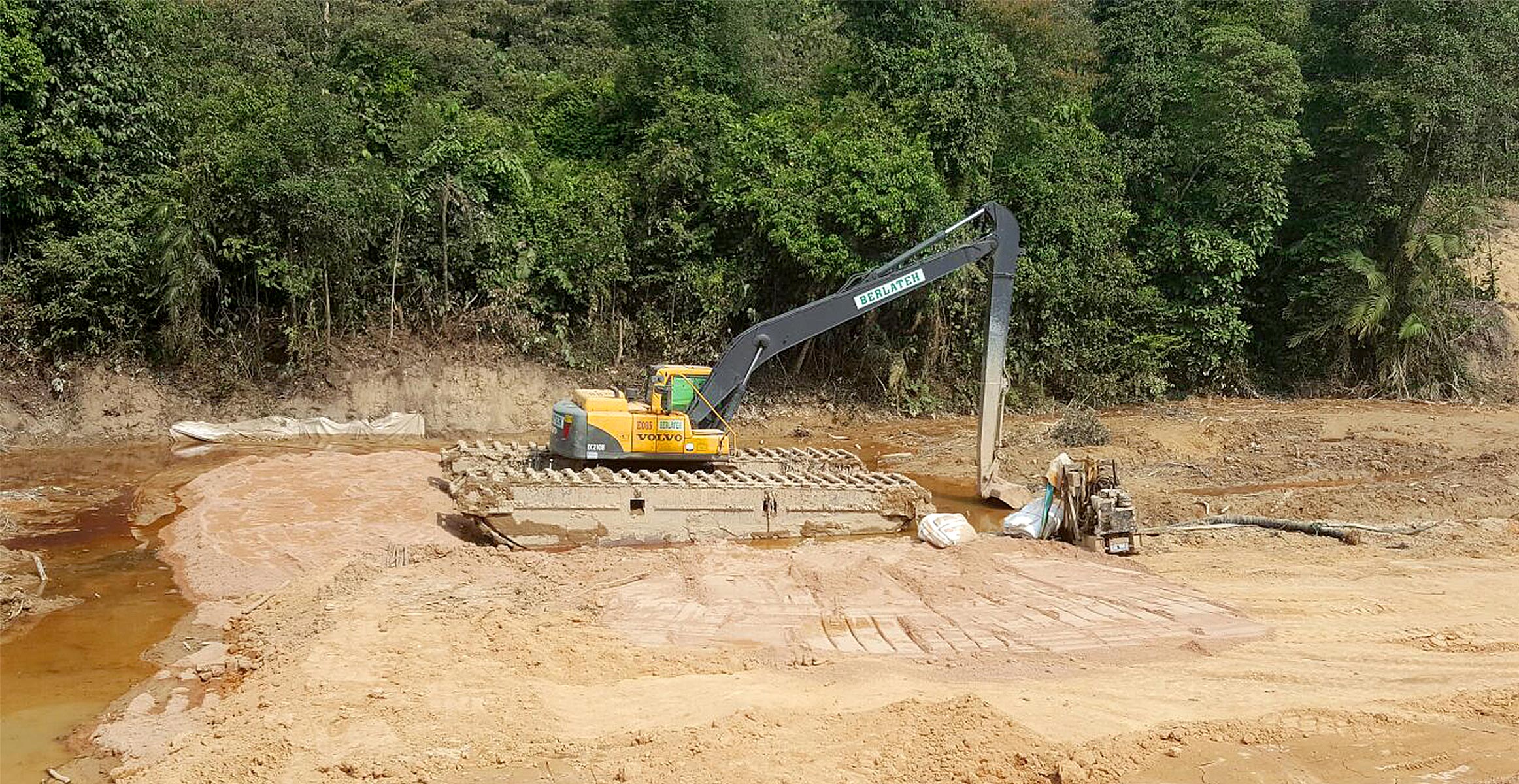 The Volvo EC210D has an operating weight of 18,100 kg to 22,800 kg, depending on set-up and is powered by a 123kW-rated D5E engine. Increased hydraulic flow ensures responsive and accurate control in grading and combined operations. The crawler excavator has a bucket capacity of up to 0.92 m3.
All three machines feature Volvo's ECO mode, which automatically switches the engine off during idle times, to further reduce fuel consumption. They also have a G4 work mode that enables fast cycle times and optimum fuel consumption. Operators can put the machine to operate in Idle (I), Fine (F), General (G), Heavy (H), or Power Max (P) states in the G4 mode.
These sales are the latest in a series of coups for Volvo CE's wholly-owned dealer in the country, and have propelled Volvo excavators to a market-leading position on the western half of Peninsular Malaysia.

The East Klang Valley Expressway is a significant development in Peninsular Malaysia. With five interchanges and an equal number of toll plazas along its course, the highway is designed as a closed toll system. Construction work is underway and the road is scheduled to open to traffic in 2019.