Standing in the middle of Reykjavik, Iceland's capital city, you could be forgiven for mistaking it for another Scandinavian city. However, just a short drive away, the landscape drastically transforms. Distinct to Iceland, rugged moss-grown lava fields stretch out as far as the eye can see. In the distance, steady plumes of steam emerge from hot springs – natural oases amid the craggy earth. Snow-capped mountains and spent volcanoes form the dramatic backdrop – making the county unmistakable.

About 10km (6 mi) south of Reykjavik, just outside the small town of Hafnarfjörður, is a large open quarry called Vatnsskarðsnámur. The quarry is owned by Alexander Ólafsson, a contracting company that specialises in crushing and screening.

For over 30 years, the company has mined basalt – the majority used for general construction purposes – and produced aggregates for concrete. The company not only mines the material but also crushes, screens and cleans it. The material is then used for a variety of applications across the country, including road building and residential development.

Around 150 truckloads of material is mined from the quarry every day, equating to about a million tonnes per year. Anyone familiar with the Icelandic economy will know this is good news. The country took a hit from the 2008 financial crisis, causing GDP to drop by 10% between 2007 and 2010. A new era of economic growth took shape in 2011 and Alexander Ólafsson was keen to continue operations at Vatnsskarðsnámur.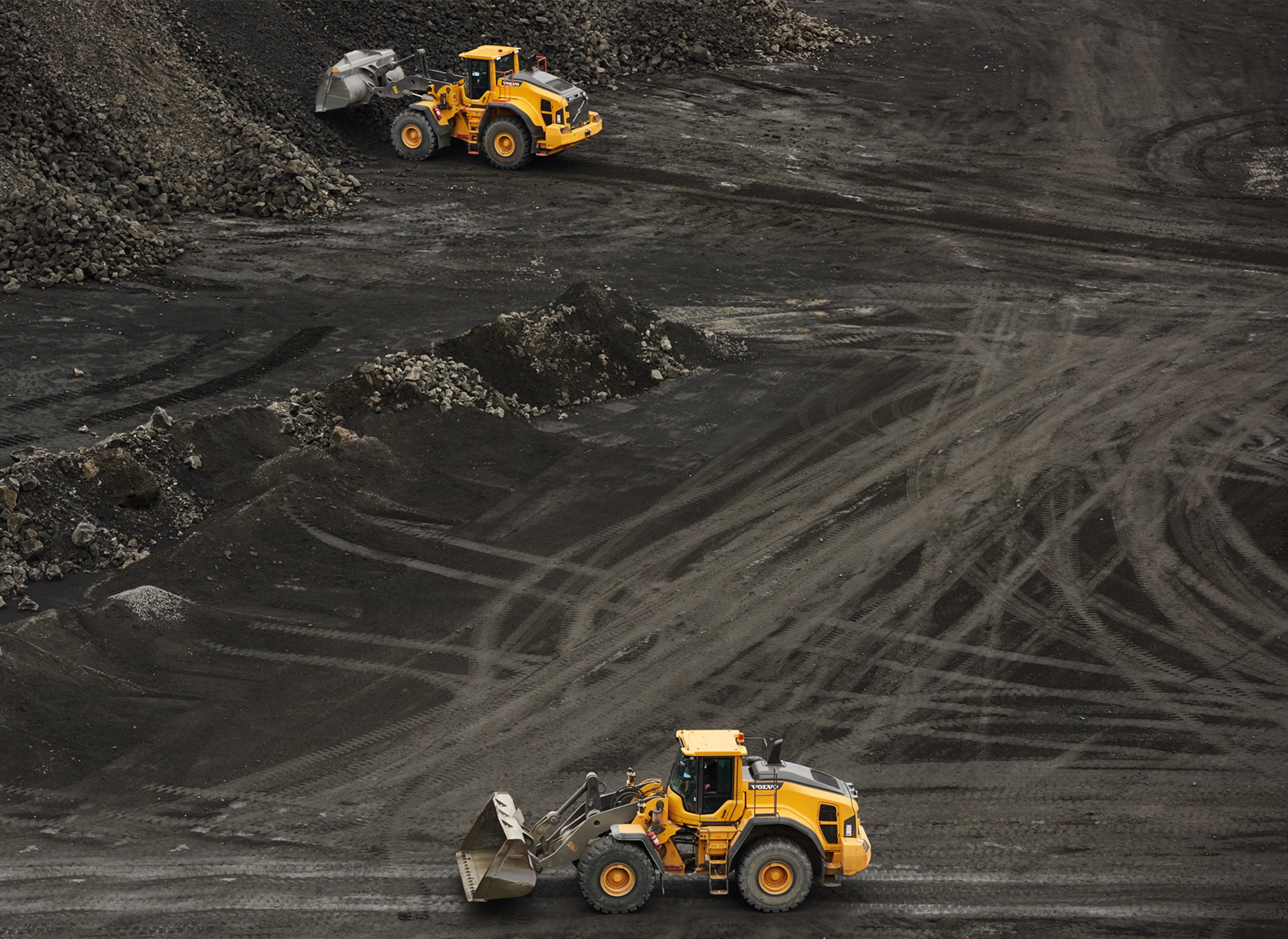 Loader legacy
The bulk of the heavy duty work is carried out by a fleet of Volvo L180 wheel loaders, which work around the clock to keep up with the growing demand.

"Six L180s carry out the work – one L180E, one L180F and four new L180Hs, including one bought this year," says Ellert Alexandersson, the company's owner and son of eponymous founder Alexander Ólafsson. "We also own an L90H and an older L180E, which are used in smaller quarries elsewhere in Iceland."

Alexandersson's father established the business in 1983 and always put his trust in the Volvo brand. "My father bought his first Volvo wheel loader in the late 1980s; I think it was the old Volvo BM 4600," continues Alexandersson. "After that, it was the L180C, L180D and so on. I took over the company in 2004 and continued the tradition; together, my father and I have bought many Volvos over the years!"

A key factor in the company choosing Volvo has been the relationship with Iceland's Volvo dealership, Brimborg, based in Reykjavik. "We have a very long and close relationship with Brimborg," says Alexandersson. "The service is consistent, reliable and fast. We can call them anytime, and they will be here. In fact, the first ever unit we bought back in the late 80s was sold to us by the same salesperson who sold us our most recent L180H – Ólafur Árnason! Our relationship with him has always been good, first with my father and now with me."
Simply the best
A long-lasting relationship hasn't stopped Alexandersson or his father from trying other brands over the years, but in every instance, they have always come back to Volvo.

"For this quarry, Volvo machines are the best choice," Alexandersson says. "They are cost-effective, high-end units. The performance and overall quality of the machines are outstanding."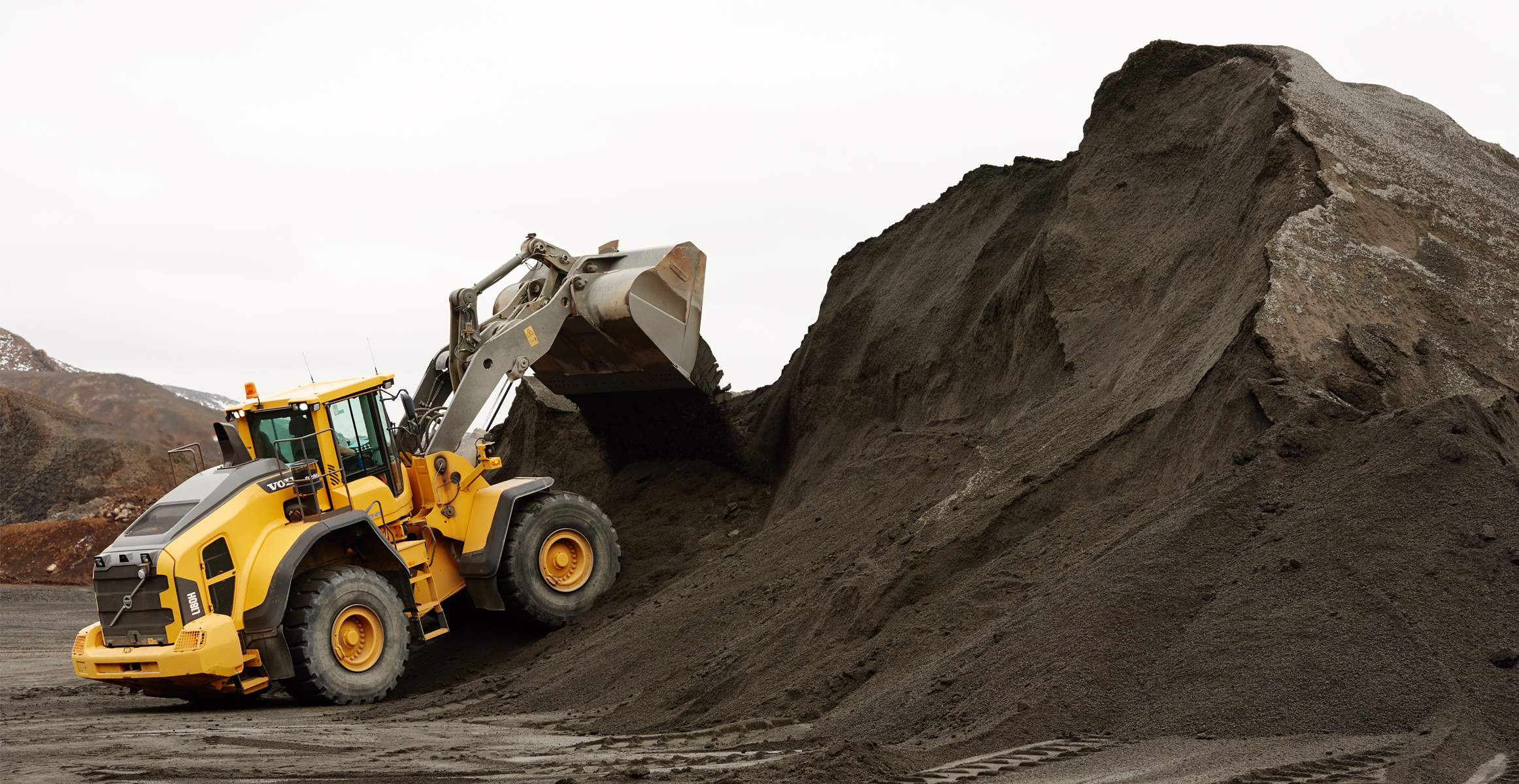 The new L180H features a premium Volvo Tier 4 Final/Stage IV engine and perfectly matched drivetrain and hydraulics, delivering power, productivity and reliability. "We don't even use any special adaptations or options on the machines," continues Alexandersson. "They do what they need to do straight off the factory floor."

The new Volvo L180H loader's standard specifications include a 2.7 to 9.5 m3 (3.5 to 12.4 yd3) bucket capacity, 27,000 to 28,400 kg (59,520 to 62,620 lb) operating weight and 18,860 kg (41,600 lbs) static tipping load at full turn – allowing the machine to lift and load more for less. The loader also features state-of-the-art technology, including OptiShift – a unique system that reduces fuel consumption by up to 18% and increases machine performance.

"The cold weather can be a big factor," comments Alexandersson. "Temperatures in winter are regularly below freezing, which can put a lot of strain on equipment. But it doesn't appear to affect the Volvo wheel loaders. It's only normal wear that we have to deal with, so we are really satisfied with the machines. And the operators like using them too, so it's a win-win."


Comfort is key
"The new L180H is especially nice to operate," says Magnus Geir, an operator at the quarry. "The handling is good, which makes for smooth operation. It also has very nice operator comfort, which is extremely important when you're using the machines for nine to 10 hours a day."

The spacious ROPS/FOPS certified cab of the L180H provides a comfortable operating environment, with ergonomically placed controls and ample storage space. Low internal noise levels and vibration protection increase the chances of a productive work shift. The cab also incorporates a single lever control for ease of operation – a necessary feature when working in the challenging Icelandic terrain.

In addition, the cab air intake is located high on the machine, where the air is cleanest. The easy-to-replace pre-filter separates coarser dust and particles before the air passes through the main filter and finally enters the cab. Volvo's industry-leading design allows 90% of the cab air to be recirculated through the main filter for continuous dust removal.

"I prefer Volvo machines over other brands," Geir concludes.
Continuing the tradition
With such a longstanding, close relationship with both Brimborg and the Volvo brand, Alexandersson doesn't have any plans to change the precedent that his father established almost three decades ago.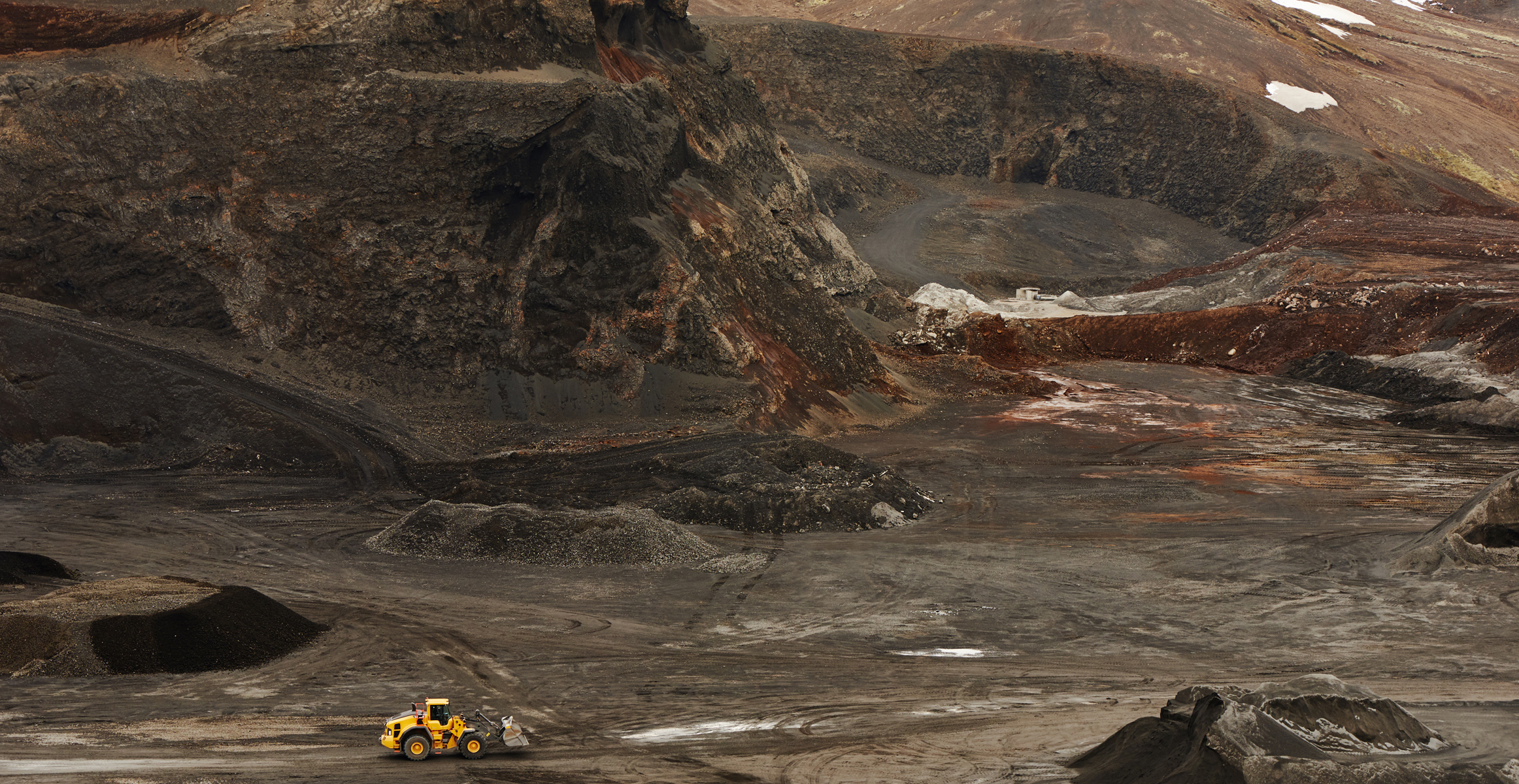 Caption 1: Ellert Alexandersson, the company's owner and son of eponymous founder Alexander Ólafsson.
Caption 2: Two Volvo L180Hs work side-by-side, helping to shift the 150 truckloads of material produced every day.
Caption 3: Alexander Ólafsson uses a fleet of six Volvo L180s to carry out its quarry operations.
Caption 4: A Volvo L180H loads basalt into a Volvo FH16, Volvo's most powerful truck, before it is distributed across Iceland.
Caption 5: A solitary Volvo L180H trawls across the magnificent Icelandic terrain.