90 km (56 mi) east of Warsaw, in the small village of Skórzec, is home to the country's leading producer of closed cup mushrooms, as well as the compost substrate used to grow them. Loved by gourmets, the mushrooms are exported across Europe to shops in France, Germany, Italy and the UK, traveling thousands of kilometers from farm to table. In fact, Poland is the world's biggest grower of mushrooms – exporting almost 200,000 tonnes annually.

At the root of the production is UNIKOST, a family-owned group of businesses that specialize in managing the various stages of the mushroom cycle – from the production of a high-nutrition compost base to nurturing the delicate harvest under controlled temperatures and humidity.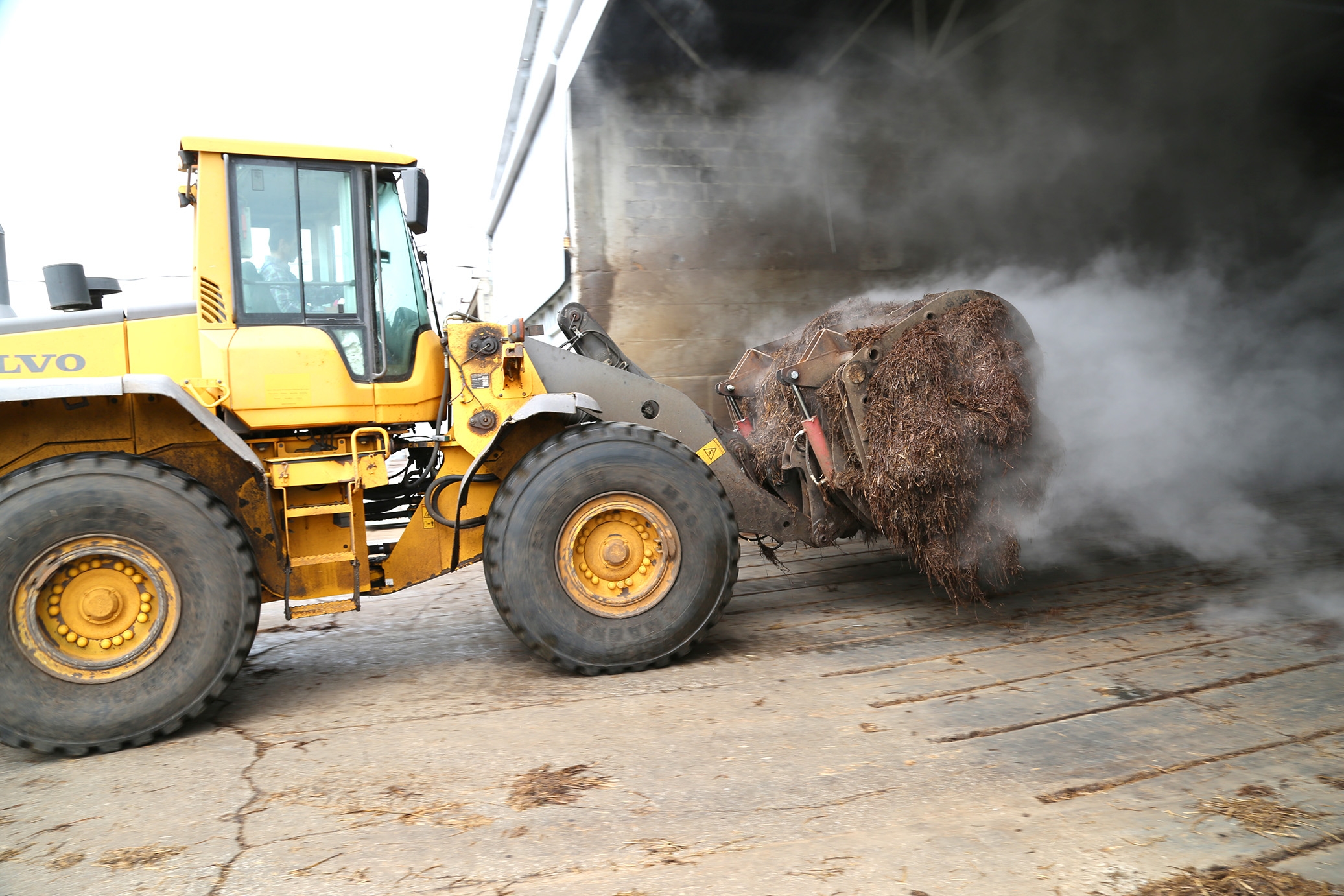 The family tradition, dating back nearly 40 years, is continued by Urszula Sztandera-Kardaszynski, who has driven the business since 1994. Today, UNIKOST's state-of-the-art mushroom-growing facility is cited as one of the largest in Poland, producing approximately 650 tonnes of mushrooms each month. The factory comprises more than 30 cultivation halls, providing 30,000 m2 (35,879 yd2) of mushroom-growing space, an area that is carefully groomed by its 200 employees.
Located just 10 km (6.2 mi) from the cultivation halls is the UNIKOST compost facility, delivering 1,200 tonnes of compost each week and employing some 80 people. Composting is a complex biochemical process that is not easy to control. To ensure the correct consistency, UNIKOST has its own laboratory where technicians test the compost daily.
Toils of the soils
Running one of the top producers of mushrooms in the country is not without its difficulties. For example, the working environment of the compost facility is highly corrosive and filled with ammonia and humidity – a toxic mix for most machinery.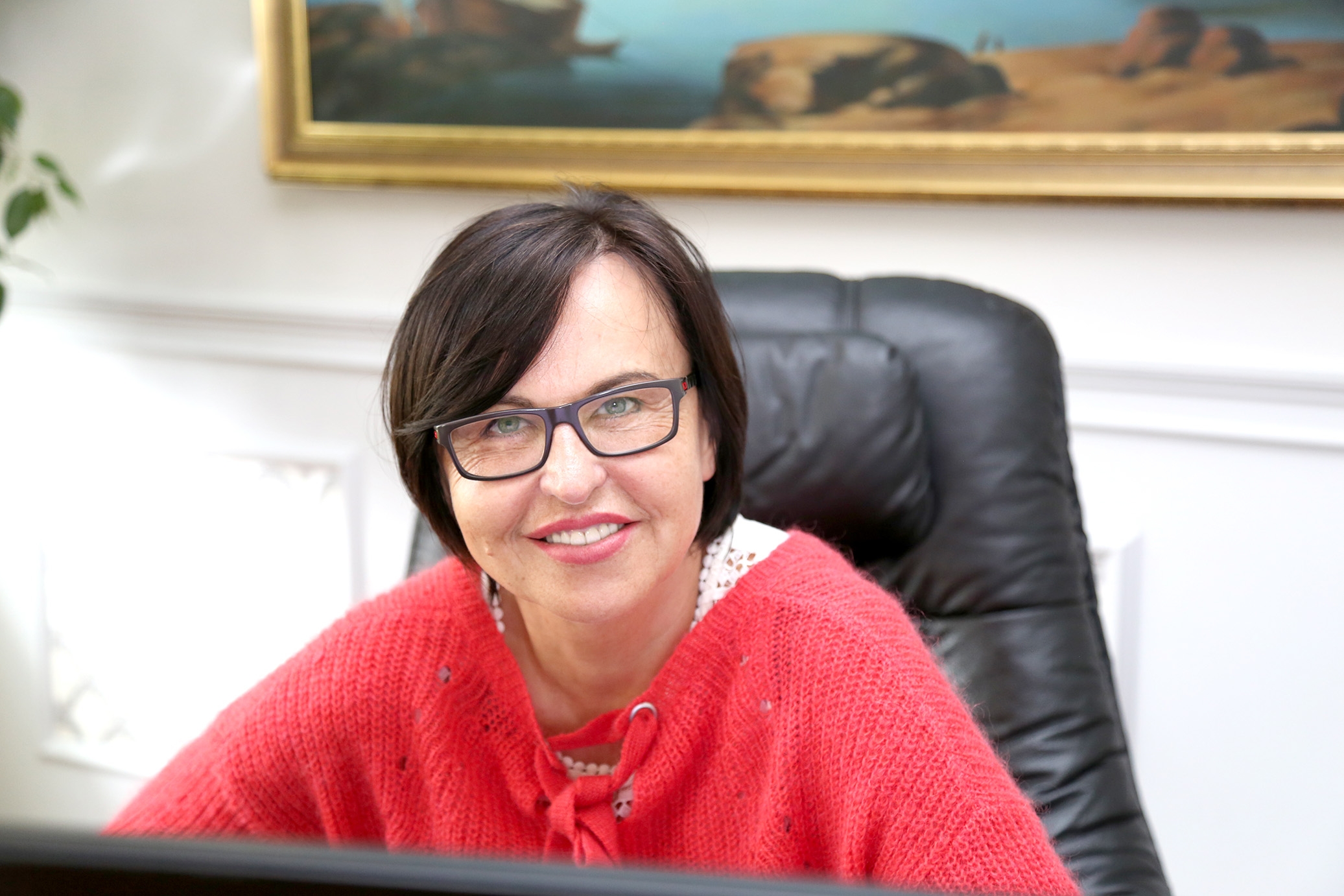 Such is the high demand of the operation UNIKOST decided that it needed suitably durable machines. In 2000, Sztandera-Kardaszynski purchased her first two Volvo L120D wheel loaders and later invested in Volvo L120H wheel loaders – the first of its Series supplied to Poland. Over 12 months, the L120H accumulated more than 4,000 hours without experiencing any technical issues, prompting further purchases. In June 2015, UNIKOST took delivery of a second L120H, with two additional L180H wheel loaders completing the Volvo line-up.

"Having a large fleet of Volvo wheel loaders has made production more comfortable and helps deliver a quality product with no breakdowns," says Sztandera-Kardaszynski.
Popping up nonstop
The H-Series wheel loaders are specified with Volvo's unique Torque Parallel (TP) linkage to deliver high breakout torque and excellent parallel movement throughout the entire lifting range. "The machines are productive and very durable, especially when working non-stop in our climate, which is tough during winter months," says Leszek Kardaszynski, director of logistics and investment for UNIKOST.
Fermentation and composting are part of a continuous process requiring the fleet of Volvo machines to operate seven days a week on two-or-three-shift rotas. To meet the demanding schedule, Kardaszynski adds that the wheel loaders "have the power to lift and shift the compost without any technical issues."
Given the corrosive environment, the machines are thoroughly cleaned each night to keep them working at optimum levels. For day-to-day maintenance, the plant has its own well-equipped workshops. The operation has proven successful; 15 years on, the first two machines are still in good working order, having clocked up more than 50,000 hours of arduous service.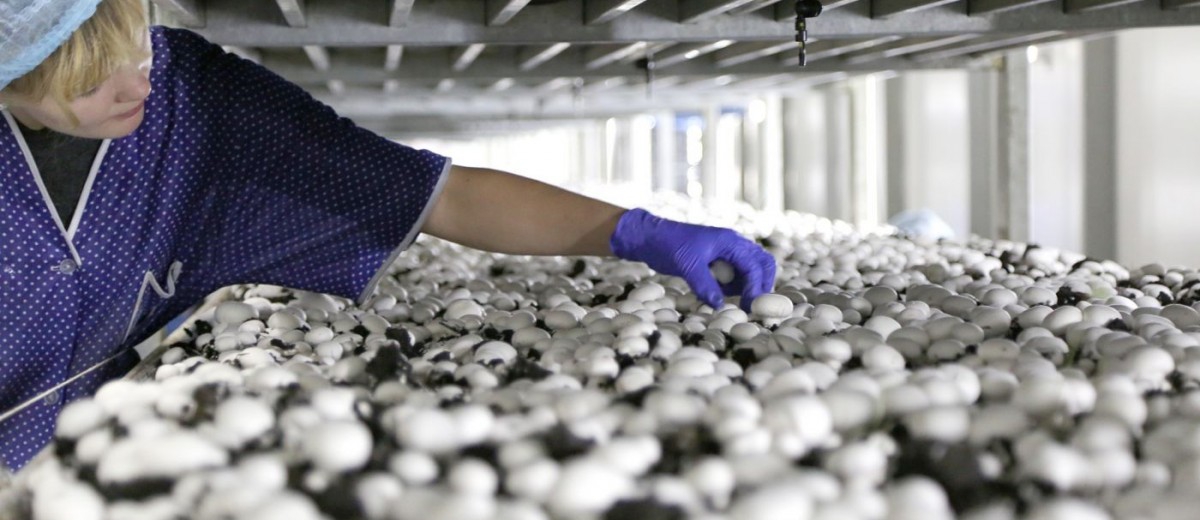 Kardaszynski keeps a close eye on the performance of the handling equipment, explaining that the decision to invest in Volvo wheel loaders is based on UNIKOST's successful experience with the machinery and long-standing partnership with Volvo CE representatives.

With business booming, it's good pickings for UNIKOST. Recognized for its outstanding growth, the company received the prestigious Gazele Biznesu award (Business Gazelle) in 2015 by Poland's top financial daily newspaper, Puls Biznesu.
The award-winning company business, covering three generations of mushroom growers, is taking a bite out of the Polish mushroom market.
Caption 1: The durably-designed Volvo wheel loader is in superb working condition after accumulating more than 50,000 hours of continuous service.
Caption 2: UNIKOST's L120F wheel loader proves that no job (or load) is too tough.
Caption 3: UNIKOST co-owner, Urszula Sztandera-Kardaszynski.
Caption 4: The white-capped mushrooms are handpicked and sorted.