Over 100 people gathered to participate in the AEM Education Foundation 5K run in Las Vegas last week. The race, which took place at 7am on the Wednesday morning of ConExpo 2011, saw runners competing along the strip to raise money for young people in the construction industry.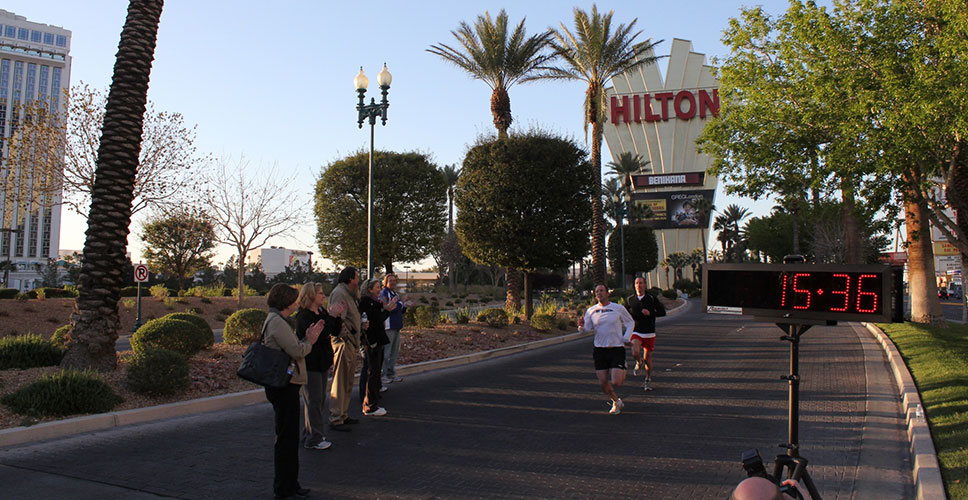 The race was sponsored by Volvo Construction Equipment to raise money for the AEM Education Foundation – an organization run by the AEM (Association of Equipment Manufacturers) one of the sponsors of ConExpo 2011 – which inspires young people to explore careers in the construction industry. The foundation partners with schools and youth organizations in the US to connect students, teachers and parents with educational materials that raise awareness about different careers they can pursue in the industry.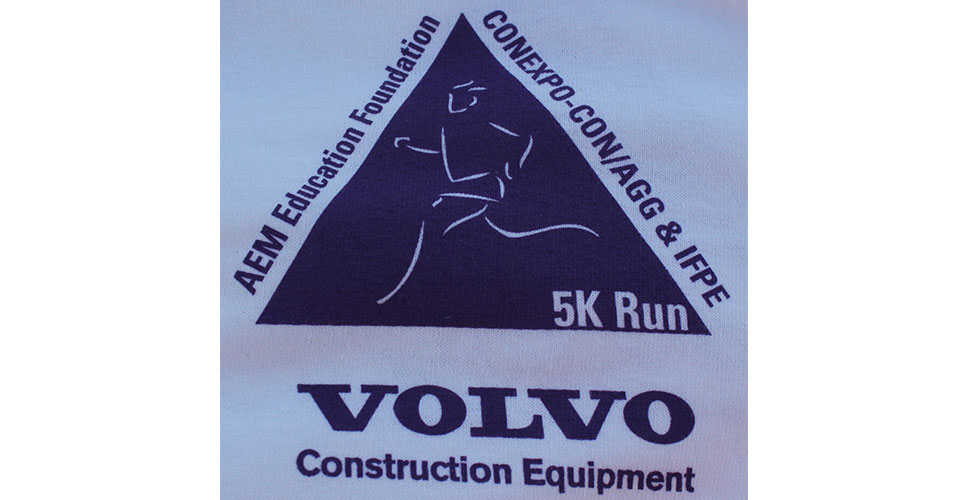 Guy Ramsey, president of Maximum Capacity Media – publisher of Crane Hot Line and Lift and Access magazines which hosted the event – said: "The construction challenge is part of an overall program that the AEM foundation funds to get young people involved in the construction trade. We've had a great turnout this year and it's been a real success!"
One of the runners, Soeren Schraman, product manager for Loadrite said: "It was really nice to break-up the show with a race like this. The weather is great, I ran a good time and most importantly I helped to raise money for a good cause."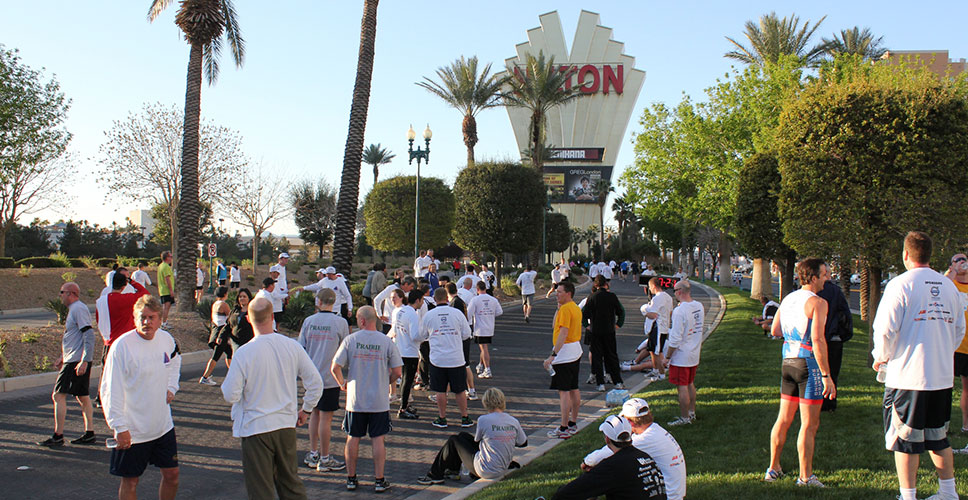 Dave Foster, vice president Marketing & Communications at Volvo Construction Equipment said: "ConExpo 2011 isn't just a platform for showcasing the latest machines it also looks to the future of the construction industry. One of the key elements to securing this future is harnessing young talent. It was an honor for Volvo Construction Equipment to sponsor the AEM Education Foundation race because it provides programs that inspire future generations of construction industry leaders and we are keen to show our support."

Picture1: Three runners successfully complete the 5K Volvo-sponsored race.

Picture 2: The first runners cross the finish line. The winning time was 15.37 minutes.

Picture 3: The AEM 5K logo on one of the race T-Shirts. The race is sponsored by Volvo Construction Equipment and raises money for the AEM Education Foundation.

Picture 4: There was a great turnout for the race, which takes place every ConExpo in Las Vegas.