In front of a cheering crowd Belgian Nicolas Colsaerts was pronounced the 2011 Volvo China Open champion and the winner of RMB3.3million (Approx. US$500,000). The 28-year-old from Brussels won with a four-shot victory ahead of an international, chasing quartet of Pablo Martin from Spain, Danny Lee from New Zealand, Søren Kjeldsen from Denmark and Peter Lawrie from Ireland.
"I am so proud to have won the Volvo China Open and China will always hold a special place in my heart," said Nicolas. "I spoke to my family briefly and it's a pity they could not be here with me, but I will go home and have a nice celebration."
The event, which took place between 21 – 24 April, is the 17th Volvo China Open, but the first to be held at Luxehills International Country Club, Chengdu in the Sishuan Province. The event is co-sanctioned by the European Tour and OneAsia and follows the success of the inaugural Volvo Golf Champions, which took place in January at the Royal Golf Club in Bahrain.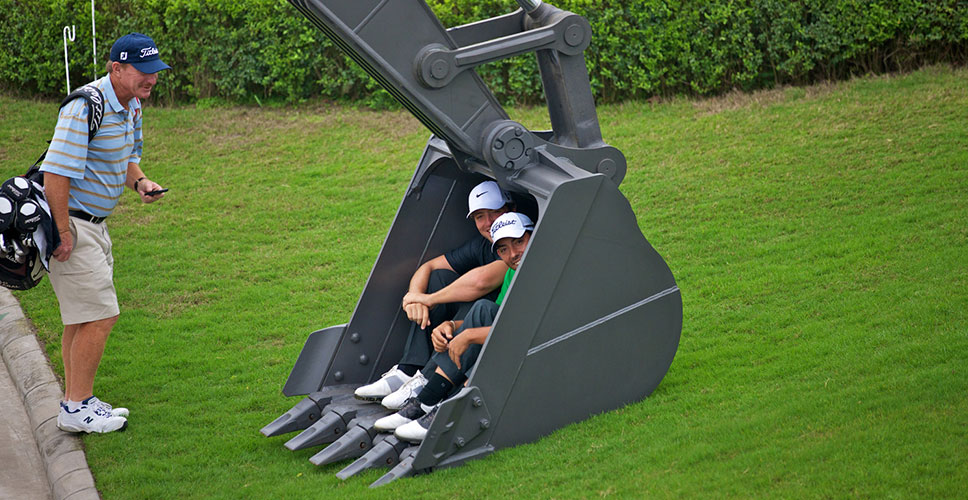 Volvo Construction Equipment was proud to sponsor the China Open alongside the other members of the Volvo Group and Volvo Cars and its presence was shown via several construction equipment machines featured around the course, including the Volvo EC60C excavator.
Volvo Construction Equipment's Senior Vice President of Corporate Communications, Klas Magnusson, was present at the event and says golf sponsorship is important for Volvo. "The Volvo China Open is always an exciting event and it is an important part of our growing sports sponsorship portfolio. Volvo has been in China for a very long time and through golf, we have supported business development and the game in parallel," he says. "China is a key market for the Volvo Group, so the relationship between golf and Volvo will only strengthen."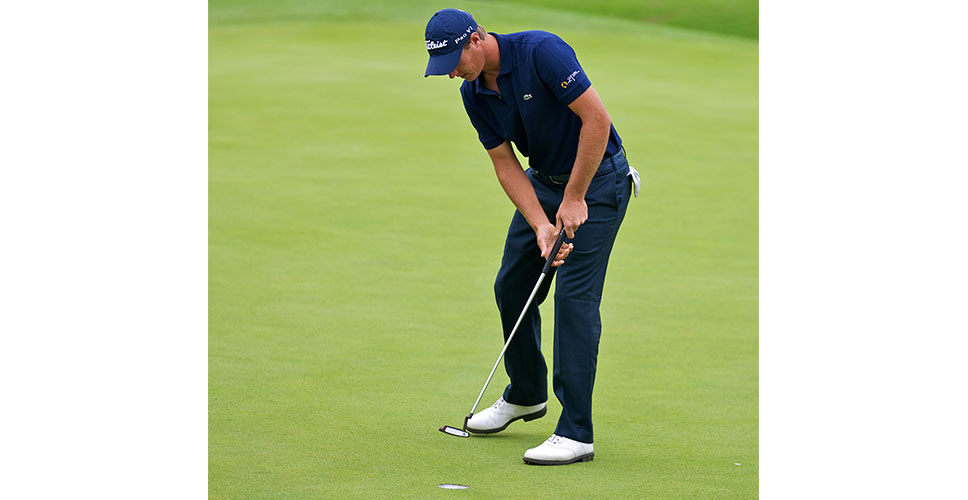 This year's Volvo China Open had a record prize fund of RMB20million (Approx. US$3million) of which RMB3.3million (Approx. US$500,000) went to Nicolas Colsaerts along with a guaranteed place in the all-star line-up Volvo World Match Play Championship in Spain in May.
"I'm really looking forward to that," said Nicolas, who will become the first-ever Belgian to play in the 45-year history of the event in Spain. "I used to watch it on TV when I was a kid, and although I don't have much match play experience, it is a fantastic event to get in to."
About the 2011 Volvo China Open, visit the website at: http://www.volvochinaopen.com/
Picture 1: The 2011 Volvo China Open winner, Nicolas Colsaerts, shows off his trophy in front of a Volvo EC60C excavator on the course.

Picture 2: Pablo Martin and Pablo Larrazabal pose in a Volvo excavator after finishing 2nd and 10th.

Picture 3: Nicolas Colsaerts in action on day two of the Open, held at Luxehills International Country Club, Chengdu.