On Saturday 5th October, 27 of Europe's most skilled operators from 13 countries will gather in Eskilstuna, Sweden – the town where Volvo CE began in 1832 – to battle it out after a year of grueling local heats for the coveted Operators Club trophy.
"This is the first time we have held an Operators Club Final in Sweden and many of the operators have never been here before so it feels really special to welcome them to our Customer Center in the home of Volvo CE," says Paulina Ekestubbe, Customer Experience & Events manager for Volvo CE Sales Region EMEA.
The operators will compete in a series of unconventional and creative tasks, designed to push their speed, precision and technique to the limit on the tough terrain of Volvo CE's 45 ha demonstration ground – one of the largest in the industry.
Past challenges have included picking up golf balls with a dessert spoon attached to a tooth on the bucket of a compact excavator and using an excavator to build a pyramid out of oil barrels.
"Since the competition has been going for over two decades now, our colleagues at the Customer Center who design the challenges have to push themselves to come up with even more imaginative and tricky ways to test the finalists year after year. I have seen some of the challenges already for this 2019 edition and it's clear our competitors are going to really have to up their game," she says.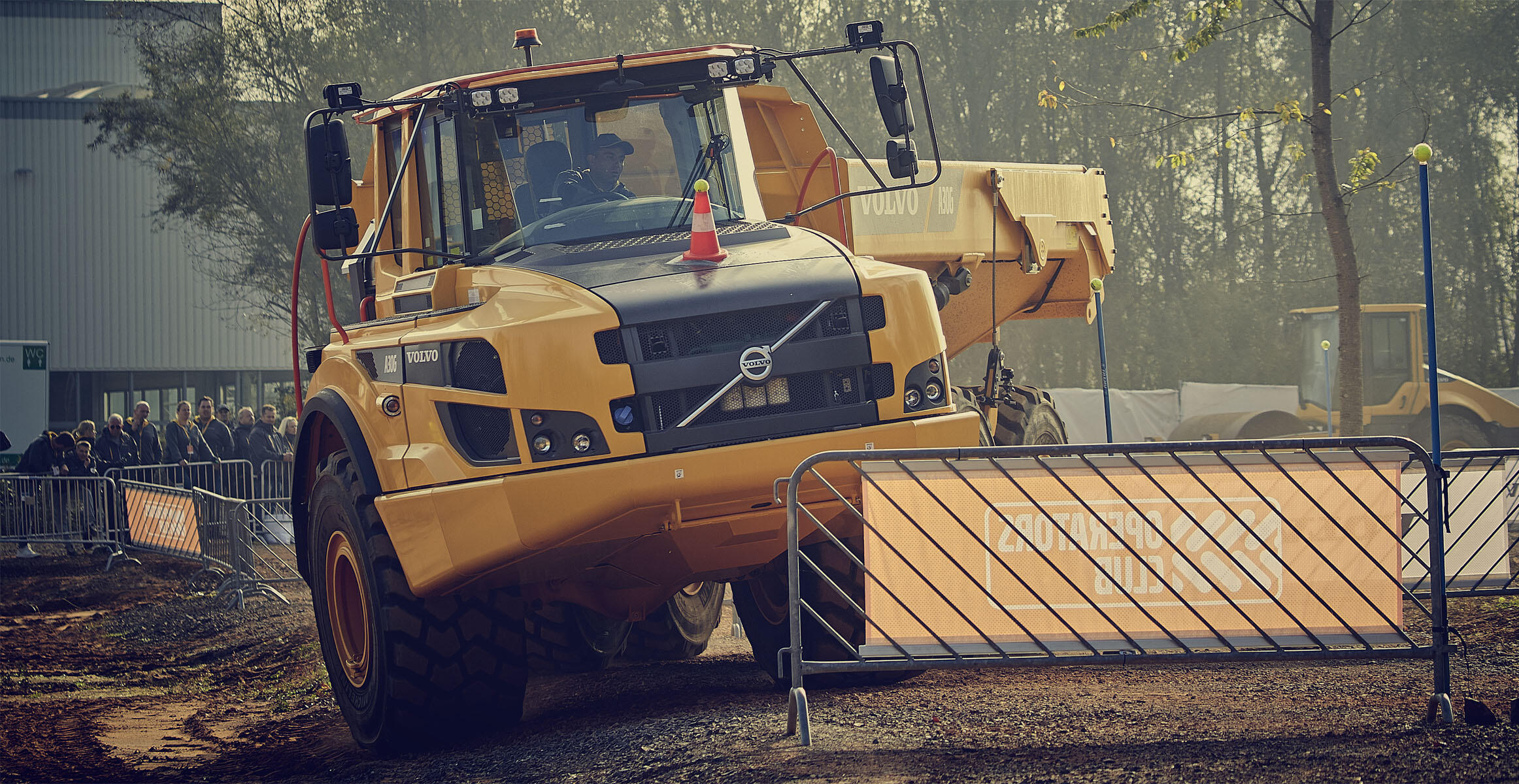 An ever-growing community
The Operators Club Final 2019 is the 21st edition of the annual competition. The first event was held in Germany in 1998 when the Operators Club was founded. Since then the club has welcomed tens of thousands of members to local branches in 19 countries and is growing continuously.
The latest branch to join the club is Belarus, which is sending competitors to the Operators Club Final for the first time this year.
The purpose of the Operators Club is to recognise operators for their talent and provide a fun and safe environment for them to brush up their skills and share experiences with peers.
Follow the action on Facebook
Fans can keep up to date with the nail-biting action from the 2019 Operators Club Final on the Volvo CE EMEA Facebook page on Saturday 5th October. Updates will also be available via the Volvo CE EMEA Instagram page.
Ends.
Image 1: 2018 competitors at the Operators Club Final in Konz, Germany.
Image 2: The 'artic slalom' challenge at the Operators Club Final 2018.