Georgian construction company Caucasenergo is currently engaged in a challenging project to construct power line towers in the most remote, mountainous regions of the country.
The high-voltage transmission towers are being erected 2,500m above sea level in Beshumi, a particularly rocky, hard-to-reach region with very limited access to roads. This mean all Caucasenergo construction equipment is required to be extremely reliable and proficient in off-road mobility.
Caucasenergo is therefore using a fleet of EC210B crawler excavators to carry out the work. They have proven to be efficient, convenient and easy-to-operate machines that can be adapted to any application.
"The Volvo EC210B excavators fully comply with the working conditions and are effective even in severe terrain conditions," says Mandzhavidze Vakhtang, co-owner of Caucasenergo. "We began to cooperate with Volvo in 2014 and they have never disappointed us with their equipment offering."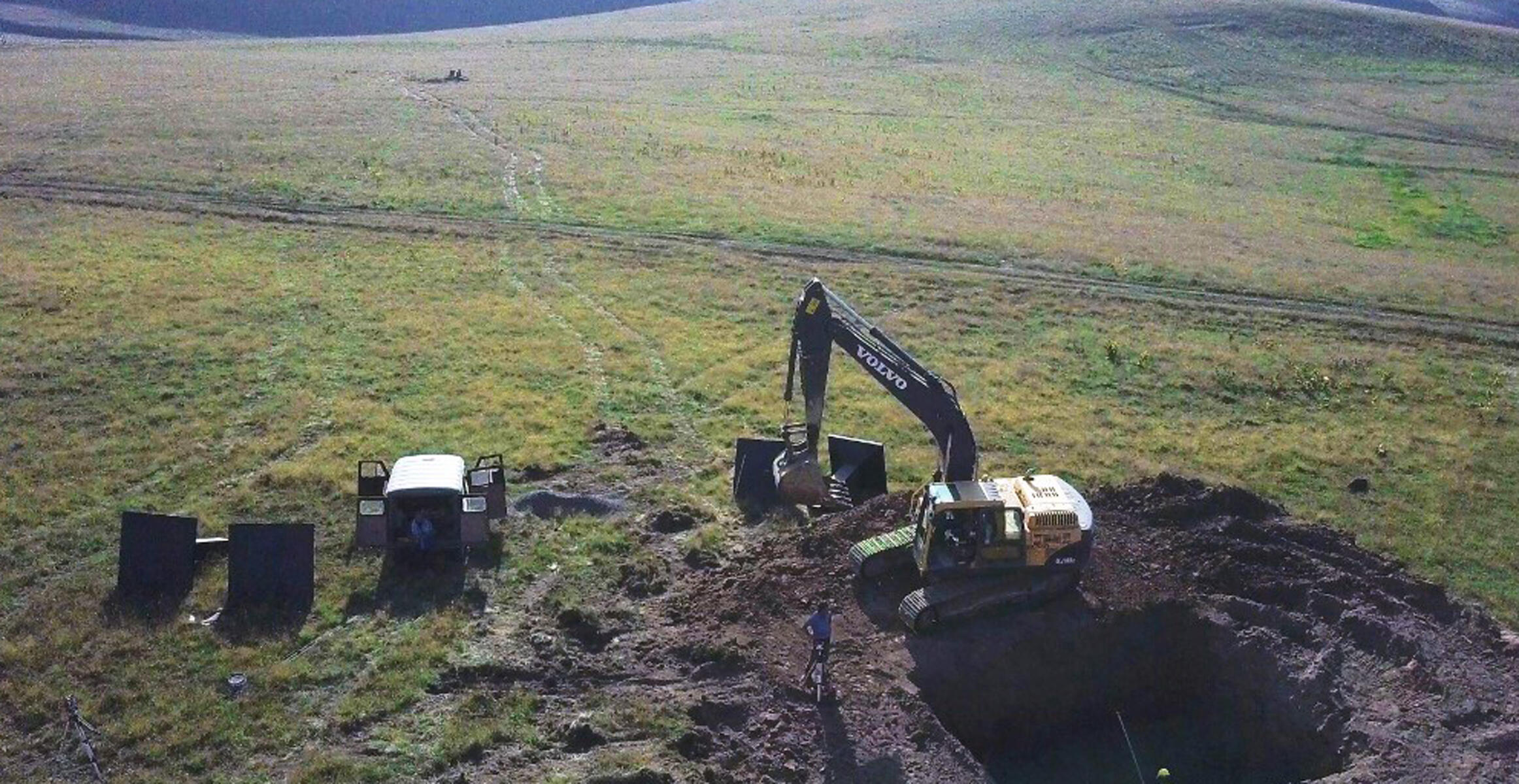 High altitude, high performance
The EC210B features a strengthened undercarriage frame; reinforced boom; solid superstructure with double welded corners; and greased, sealed track link to prevent leaks and guarantee long life. It also includes easy access, centralized lubrication points for simplified, ground level serviceability and greater uptime.
Gabriadze Levan, project manager at Caucasenergo, says: "The Volvo machines are extremely reliable. They of course all require maintenance from time to time. For this, we call Elite Motors, our Volvo dealer based in Tbilisi. Whenever they are needed, they are always there the following working day – sometimes even at the weekend – to help us resolve the issue. This means our machines never stop for long, keeping project downtime to a minimum."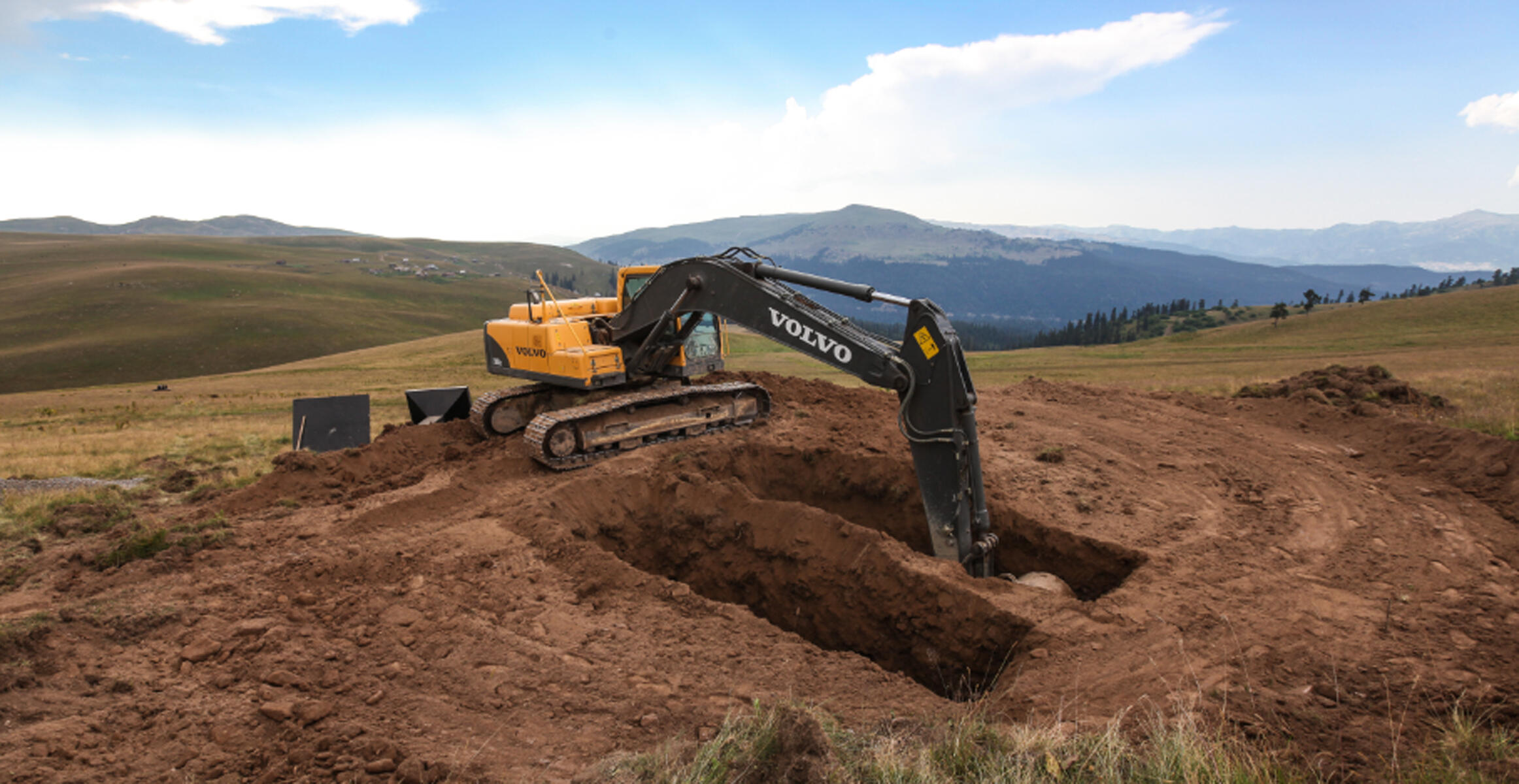 The peak of productivity
Working in such mountainous terrain, the machines need to be reliable and comfortable. The EC210B's large and comfortable cab features ergonomic controls, vibration dampening and electronic climate control for all-day productivity.
Kalandadze Kakhaber, an excavator operator on-site, says: "I've been operating Volvo machines for one and a half years and I really like how comfortable, precise and responsive they are. I would recommend Volvo to all operators of construction equipment."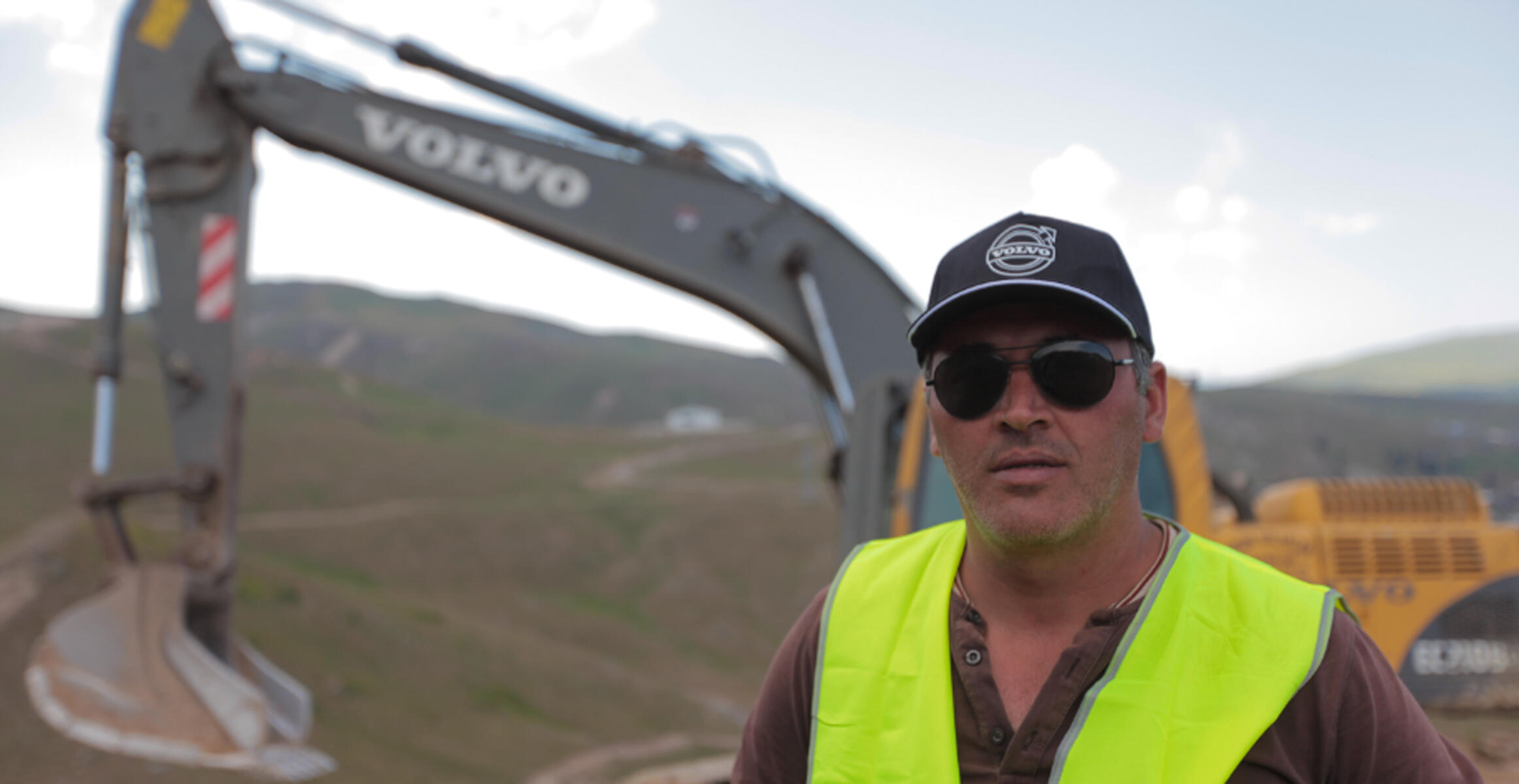 Beridze Genad, another excavator operator on the project, says: "I have tried machines from other brands, but I can safely say Volvo is the best. For me, this equipment is rewarding as I can see how the quality of my work improves."
Volvo CE is helping Caucasenergo to make the construction and operation of the power lines in accordance with the highest standards. Based on feedback from Caucasenergo, they can meet the biggest challenges in the shortest times.