The Operators Club Final is always a joyous occasion. It's the one event of the year where construction equipment operators from across the continent gather to celebrate skills and professionalism in their industry, share experiences and engage in friendly rivalry to be crowned Europe's best operator. This year's competition on 20th October at the Volvo CE plant in Konz, Germany held more of a party atmosphere than ever before as it marked the 20th anniversary of the club.

First founded in Germany in 1998 as the 'Volvo Fahrer Club', the Operators Club now has branches in 16 countries with more than 26,000 members. Throughout the year, the branches provide opportunities for operators to test the latest Volvo machines, network at face-to-face events and online, and demonstrate their skills in regional heats.

The Operators Club Final is the culmination of all the local competitions and is renowned as the industry's toughest test of precision operation. Volvo CE invited all its German-speaking members to watch this year's edition, which tested the country finalists on their abilities on an ECR355E crawler excavator, EWR150E wheeled excavator, A30G articulated hauler and L70H wheel loader.
Austria reigns supreme
Austrian finalist Ottmar Pletzer came out on top, closely followed by Teemu Grén from Finland and Bendt Risom from Denmark. Special kudos goes to Finland for achieving a spot on the podium, having only started a branch this year.

Pletzer, meanwhile, is a veteran of the Operators Club Final, having also won the competition in 2009, 2010 and 2015. The father of two from Kelchsau in Tyrol has been a member of the Operators Club since 2008 and now runs his own construction company, owning a Volvo ECR145D excavator.
A blast from the past
Volvo CE also invited a number of VIP guests, including original members of the club and star operators over the years, to join the festivities. Some of these stars of years gone by even took part in a special 'best of the best' competition.

"It was great to see some of our old friends competing against each other once more after all these years – what a great reunion!" says Christian Krauskopf, business director for central Europe at Volvo CE. "20 years ago they were operators and now they are the owners of construction companies but still have that Volvo spirit and, of course, now own a number of our machines."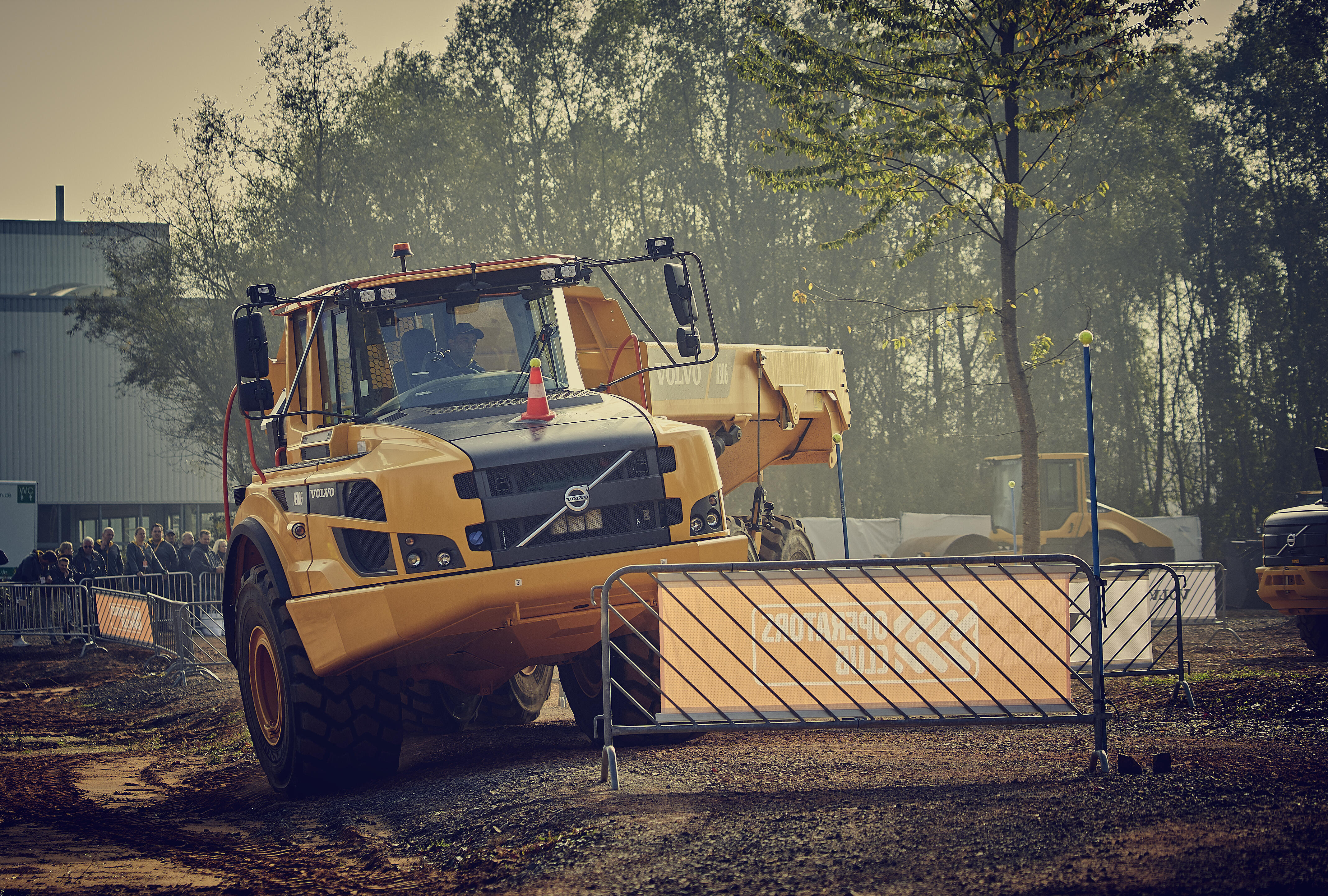 Party time
After the competitions, guests enjoyed a medieval-style feast and opened 'birthday presents', namely limited edition Volvo merchandise to commemorate the 20th anniversary of the club.

"The Operators Club Final 2018 was an extremely fun event, filled with such passion rivalry and professionality! I was really impressed by the Volvo community feeling around all the competitors and their families. Long may it continue!" he concludes.