Introduced as a result of an industry-wide cooperation, AEMP 2.0 API delivers data in a standardized format. OEMs follow ISO15143-3 2016 to align with an industry-wide agreed method of presenting data, giving fleet managers the ability to easily incorporate it into their existing systems.
Daniel Widlund, Service Manager Connectivity process at Volvo Construction Equipment explained: "With AEMP 2.0 API, mixed fleet telematics information can now be accessed all in the same format. A common challenge for mixed fleet operators has been having to manage multiple telematics solutions, each delivering different types of information and in different formats. Thanks to AEMP 2.0 API, mixed fleet telematics data is now easier to access and easier to analyze – helping customers to identify the actions needed which can enhance the productivity and efficiency of their entire operation."
AEMP 2.0 API allows CareTrack telematics data to be easily integrated into a customer's own systems, ensuring they continue to benefit from the wealth of data supplied by Volvo telematics. Being able to access mixed fleet telematics data all in one place means fleet owners can get a holistic view of their entire fleet. When compared to AEMP 1.2, AEMP 2.0 API offers even more available data points, including load data, idle hours, and fault codes. This powerful, consolidated data can provide the insight needed to maximize efficiency, productivity, and profitability.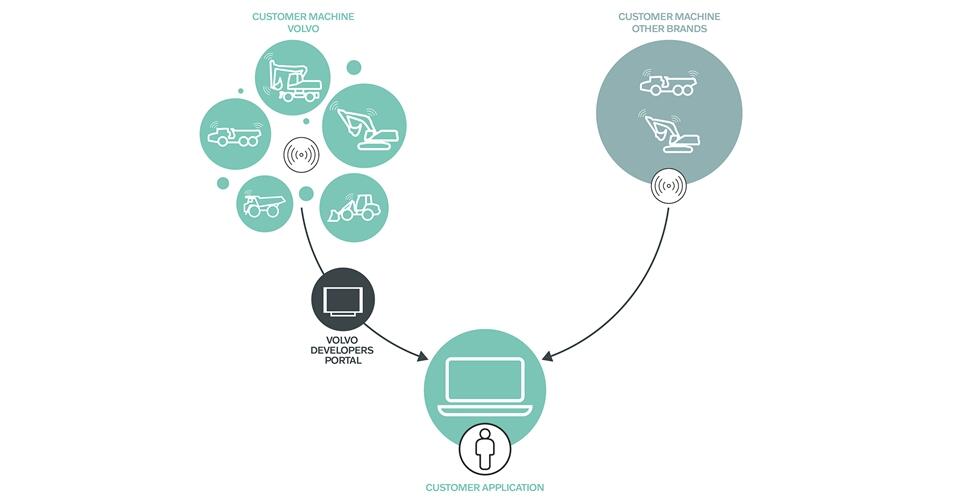 What's more, implementation is made easy thanks to the Volvo Developers' Portal. As the name suggests, this is a portal which provides developers the necessary resources needed to easily set up and test the API integration for Volvo CE machines. Users can also find more information on how to access support, plus an extended FAQs section, along with a wealth of other information about AEMP 2.0 and the available data points.
To find out how to take advantage of what AEMP 2.0 can offer, customers should contact their Volvo dealer.