This rent-ready 5t compact excavator combines quality, reliability, and innovation to deliver outstanding agility and ease-of-operation. The perfect addition to any fleet.
Durability and low operating cost
As a rental owner you need a machine that will perform for your customers like new month after month – and the ECR50 is just that. Its zero-tail swing radius enables access and work in confined spaces while reducing the risk of machine damage. In addition, the in-track boom swing ensures the swing post and cylinder remain within the track width when digging alongside obstacles. Reinforced digging equipment, undercarriage and hoods further contribute towards great durability. With a 50-hour greasing interval, wide-opening engine hood, and easily accessed service points, looking after these machines is a breeze. With auto engine shut down, hours not worked are not recorded, reducing maintenance costs while contributing to higher resale value. Lastly, the patented multifunction hydraulic oil filter provides outstanding protection to the hydraulic system.
Naturally intuitive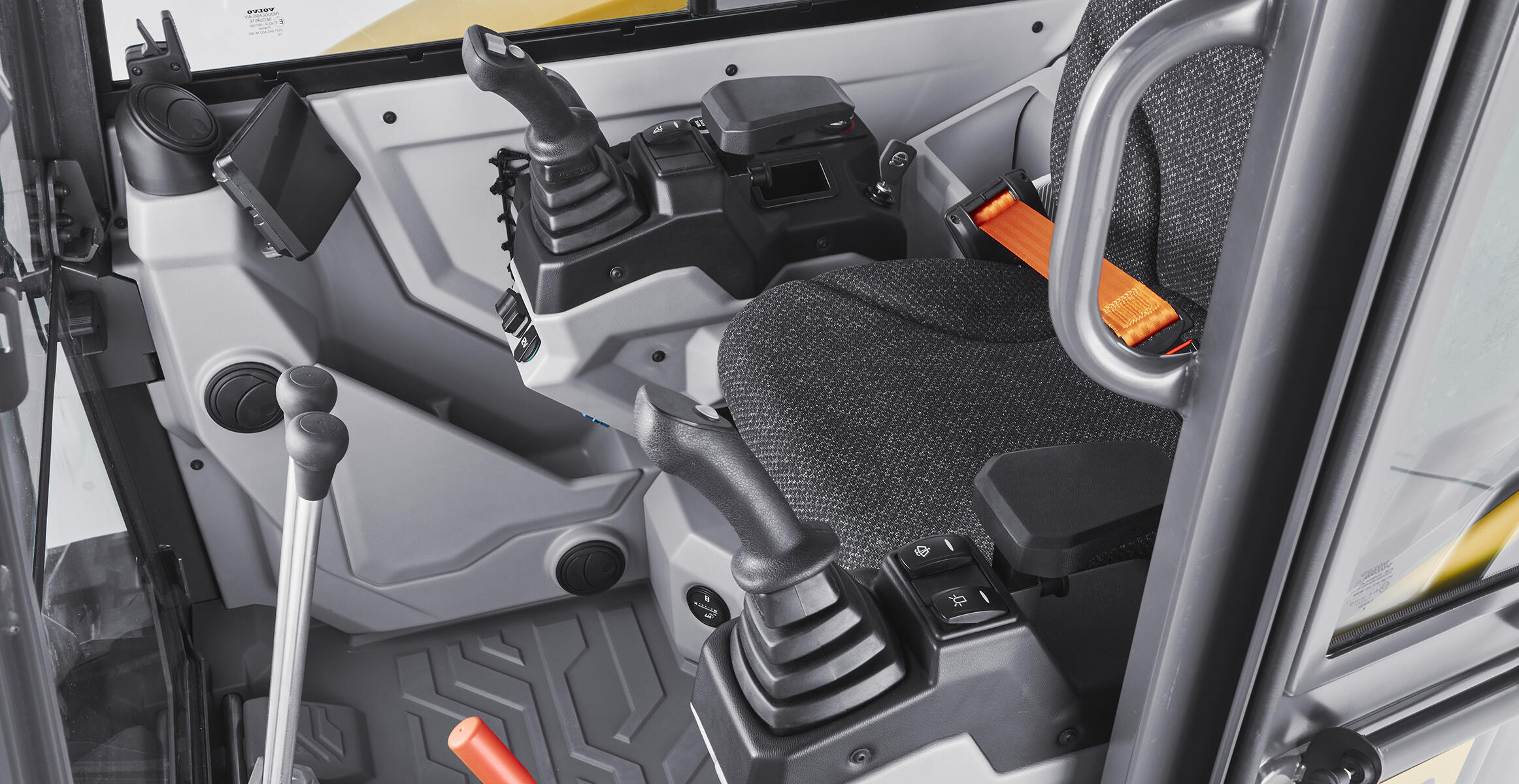 If you're renting a machine you need it to be easy to operate. Featuring simple controls layout, the ECR50 has an automotive-style jogwheel and 5" color display that helps the operator navigate menus with ease. And the proportional fingertip controls, large travel pedals, and automatic two-speed travel make it easier for any operator to quickly get to grips with the machine.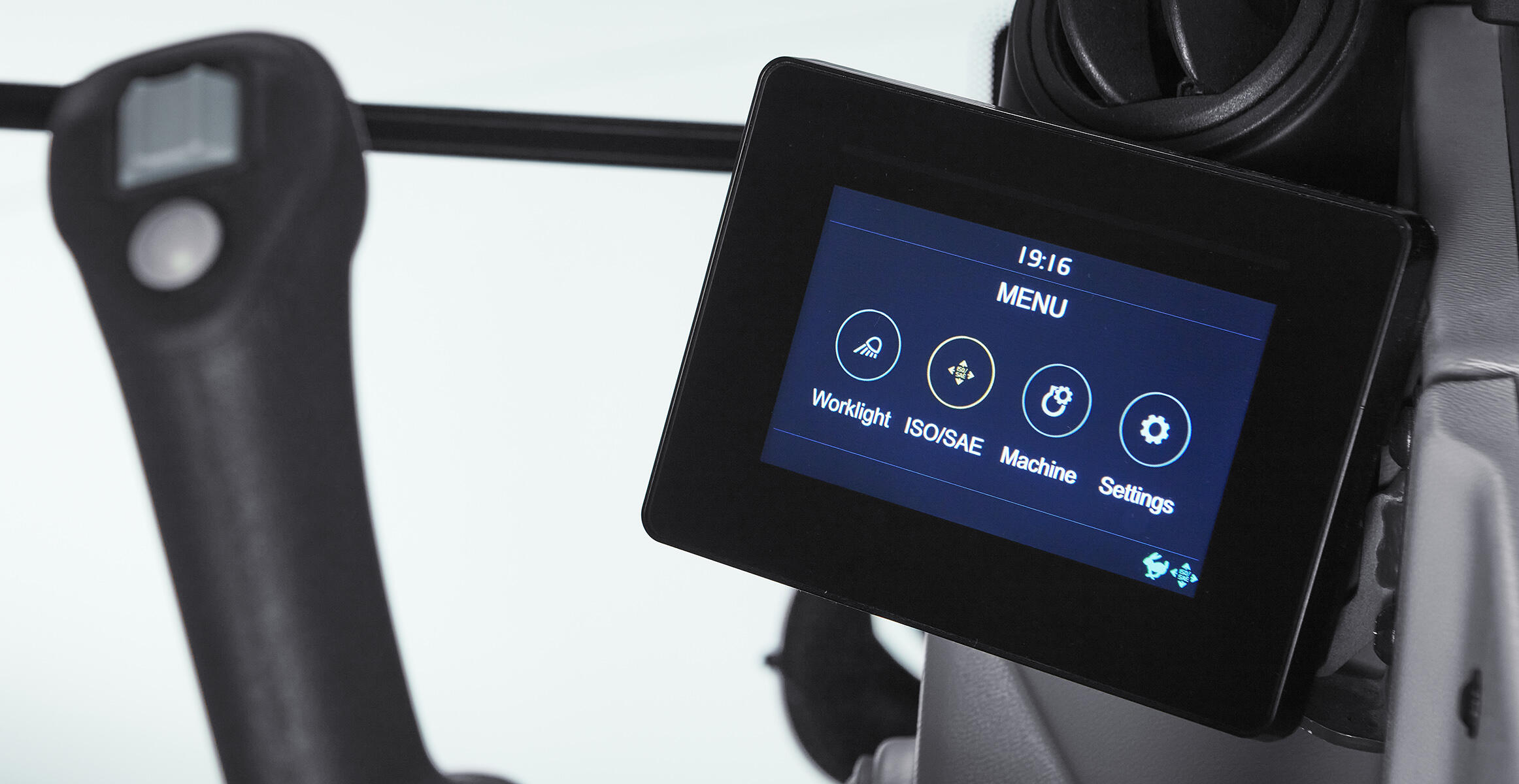 Even changing between attachments is straight forward thanks to the hydraulic quick coupler and step by step onscreen instructions. In the new ECR50, you can pre-program the auxiliary hydraulics settings to suit the job in a few steps. You can then choose whether operators select pre-defined settings only or leave the option for operators to make final hydraulic adjustments from the cab.
Playing with the big guys
Although svelte in proportions, the new ECR50 is a true 5-tonne machine that can take on tough work with confidence. Outstanding stability and hydraulic power contribute towards unrivaled digging performance, lifting capacity, and tractive force.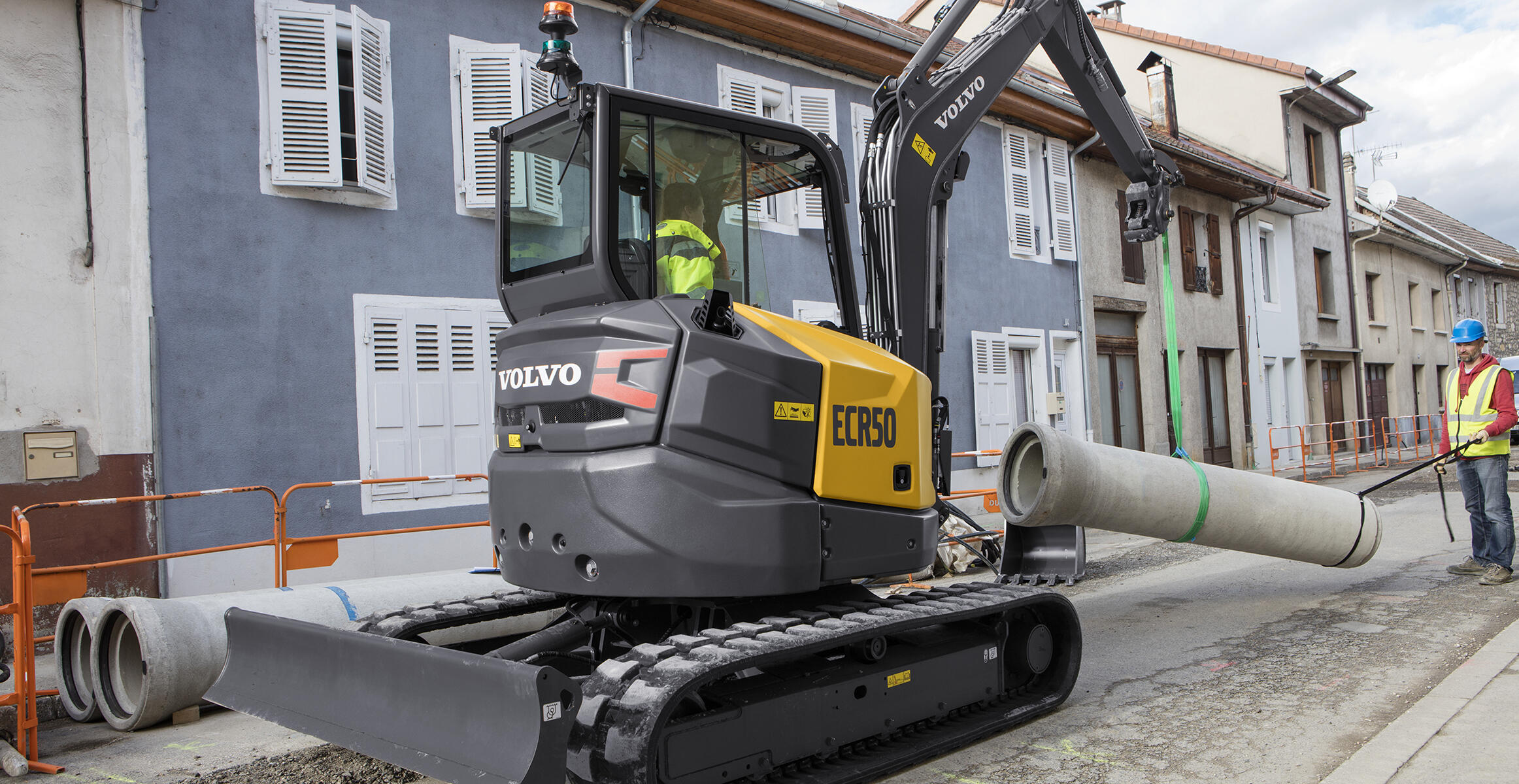 To match specific preferences and applications, the machine can be tailored with a range of attachments and options, including Tilt Quick Coupler, green beacon – which flashes when the seatbelt is safely fastened – extra counterweight, extra hour meter and more. As with all Volvo excavators, the ECR50 is more than 93% recyclable and compatible for use with bio hydraulic oils – demonstrating Volvo CE's circular economy credentials.