Now offered on request on the EC250E, EC300E and EC350E excavators, the technology provides a powerful solution for customers working in dangerous or difficult jobsites – or for those working in environments where operators need an up-close view of the task itself. Customers in North America and Europe who are already enjoying the benefits of this function have remarked on its ease of use and enhanced safety provision – and the fact it can be easily integrated into their operations.
Set your sights on safety
With this solution, customers can operate their excavator in areas where there is a risk of falling objects or where the machine may roll over, such as on demolition jobs. It is also useful for applications where there is a risk of dangerous movement of the machine, for example in areas with poor ground conditions.
Other situations where the Short Range Remote Control can be put to use include tasks where operators need to keep a closer eye on the tool attached to the excavator, for example in piling and drilling applications. This not only provides a better view with increased precision, but also replaces the need for another worker. In addition, the system also enables an improved view for the operator in situations where the view from the cab is deficient, such as during demolition.
In this way, the new solution – demonstrated this week on the Volvo EC250E excavator at the CONEXPO trade show – is delivering enhanced safety, better visibility and increased versatility.
How it works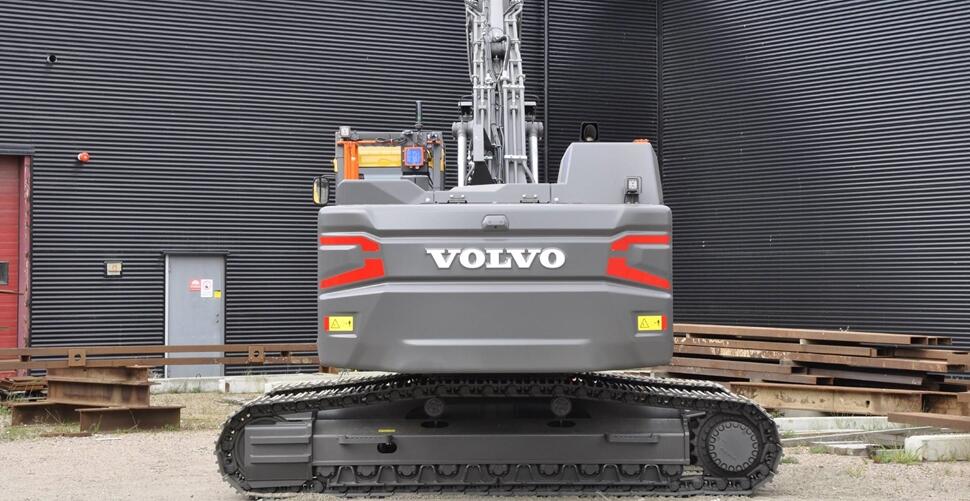 The solution is offered on request on the EC250E, EC300E and EC350E excavators
The function can operate over a 100-meter distance – more than sufficient in order to still maintain a close eye on the machine during remote operation. Two-way communication via a radio transmitter and radio receiver allows the operator to communicate electronically with the machine.
The system can be easily turned on and off via a switch inside the cab and a light beacon on the outside of the machine alerts those on site as to whether or not the remote operation mode is in use.
The agile system development by CE Engineering Solutions allows for the remote control solution to be completely customized and adapted for unique customer specifications on request.
While it is so far only available on the EC250E, EC300E and EC350E excavators, it is expected that the range will be increased in the future. For now, the Short Range Remote Control is offered on request to Volvo dealers in global markets where these excavator models are available.