The Asian Development Bank expects the Indonesian economy to expand by 5.3 percent in 2018 and 2019 as investment accelerates and household consumption improves. On the back of this economic growth, the Indonesia government is investing heavily in infrastructure projects such as building new roads and widening existing roads for better access. In North Jakarta, contractor PT Widya Sapta Contractor is relying on Volvo's P6820C to widen the road access on an industrial estate.

"We needed to complete the road widening in one week, so we wanted the best and most reliable equipment available," said Binsar Simanjuntak, equipment manager at PT Widya Sapta Contractor. "The P6820C has strong horsepower and is a high-tech automatic machine with precise sensors that was able to continuously pave while providing good compaction results."

In early May, the P6820C worked five to 10 hours daily to complete a 1 km access road in Cakung, a subdistrict of North Jakarta, Indonesia. The road-widening project will allow the road to accommodate 40-tonne vehicles.

The new Volvo P6820C tracked paver offers paving widths of 2.5 m to 10 m and is powered by a 142 kW, Tier-3 compliant engine to offer an average paving output of 700 tons per hour. Equipped with a smart power mode, the P6820C paver offers up to 30% in fuel savings compared with its predecessor. Volvo Variomatic screeds provide customers with hydraulically-extending widths and the paver can also be configured with manual screeds.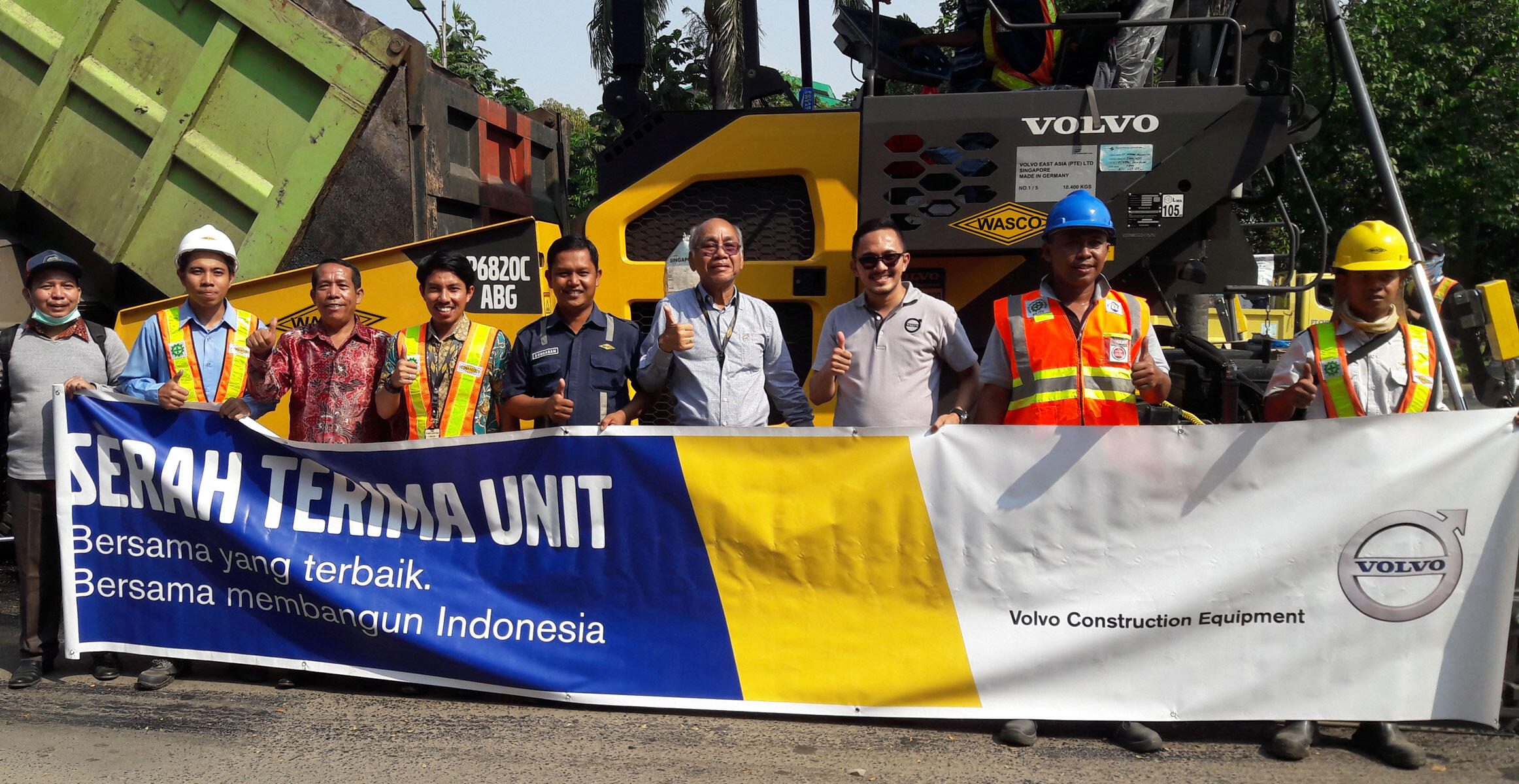 "We really appreciated the paver's ability to extend to 9-metre paving — it made widening the road much easier," Simanjuntak said.

PT Widya Sapta Contractor bought the P6820C from PT Indotruck Utama, a Jakarta-based Volvo CE dealer since 2011. Established in 1988, PT Indotruck Utama is an Indomobil Group subsidiary, one of Indonesia's largest automotive distributors and manufacturers.

Beyond widening roads, the P6820C paver is also an excellent choice for projects such as municipal and main roads, highways and waste storage zones. The paver can also handle diverse materials without issue, from wearing course and binder course, to base course and frost protection layers.

"In addition to great fuel efficiency, the bucket on the P6820C is very durable and can handle abrasive materials like asphalt day in and day out without any issues," Simanjuntak said.