Articulated haulers are an ideal choice for most construction projects as they can carry heavy loads even in sharp turns. The truck has a control center where the operator sits, and a bucket to carry the goods. All articulated trucks are on wheels and can fit into most sites in any condition.
Wheel loaders are also called front-end loaders or bucket loaders. The machinery is for many tasks because of its versatility and a large capacity. A wheel loader is used for building roads, job site preparation, digging and dumping, carrying heavy loads, or moving materials
This machine rolls over loose asphalt, dirt, and soil to keep them intact. Drum rollers are usually found in road construction sites. Smooth rollers are the most common drum rollers, these provide enough static pressure and use vibration to compress these loose materials for a more uniform result.
Skid steer loader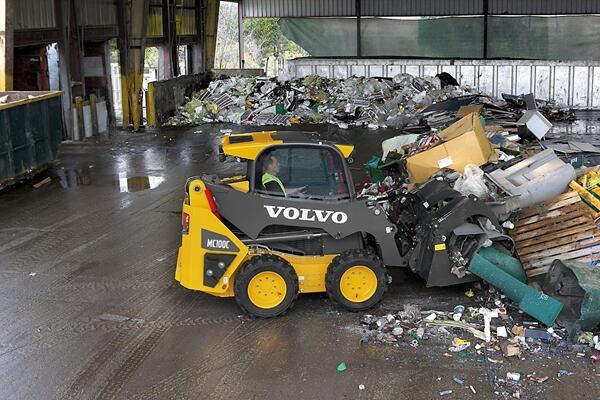 A skid-steer loader is a compact engineer-powered machine used for multiple tasks. Its mechanism in front of the operating cabin can fit any type of attachment from buckets to loaders. The skid-steer loader is small enough to go through tight areas of a site.
Backhoe loader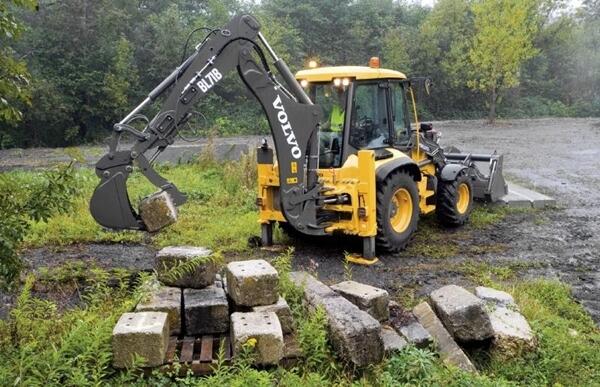 A backhoe loader is a wheeled digger and operated by a driver to be able to push and scoop materials. This machine has a backhoe at the rear and a bucket in the front, making it a multi-purpose machine. Its size is convenient for small areas and is usually used in urban areas.
Off-highway truck (Rigid hauler)
Its purpose is made specifically for off-road sites and environments. An off-highway truck is usually used to transport materials like rocks or dirt from one location to another. These machines have huge wheels with deep threads which allows them to pass through rough terrain.
Feller Buncher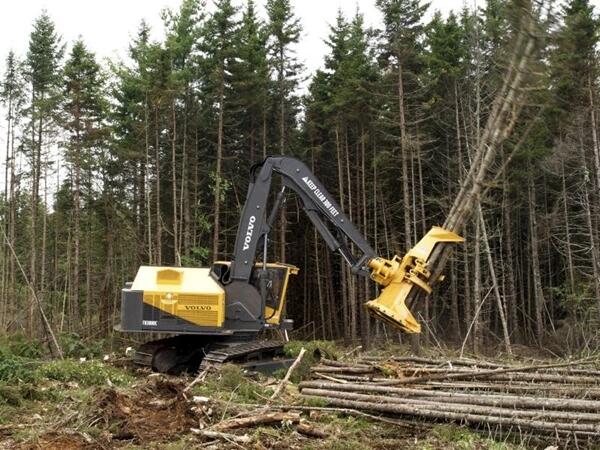 A feller buncher is a machine that collects trees by wrapping metal arms around the tree trunk and cutting the base with a chainsaw. This machine is better used for harvesting. It also has crawler undercarriage type or four large wheels to give easier travels and maneuvers in off-road sites.
Asphalt paver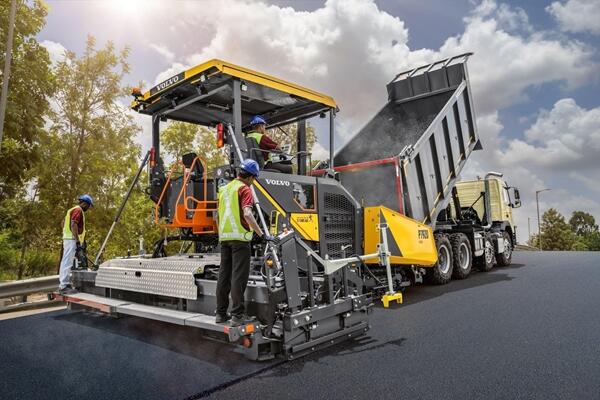 Asphalt pavers are used to lay asphalt. The asphalt is loaded into the paver by a truck and then distributed onto the designated area before being partially compressed, then completely flattened by a roller. The asphalt paver is typically towed by a dump truck holding asphalt when transporting from one area to another.
Cold planer
This machine removes the flattened asphalt on the ground. This machine picks the asphalt mills it and dumps it into the truck through a belt system. This is often used when there is a need to replace a road's asphalt layer with a brand new one, this method also helps to recycle old asphalt roads. Cold planers are difficult to maneuver so it would be better to place this machine in the right place before starting its job.
Motor grader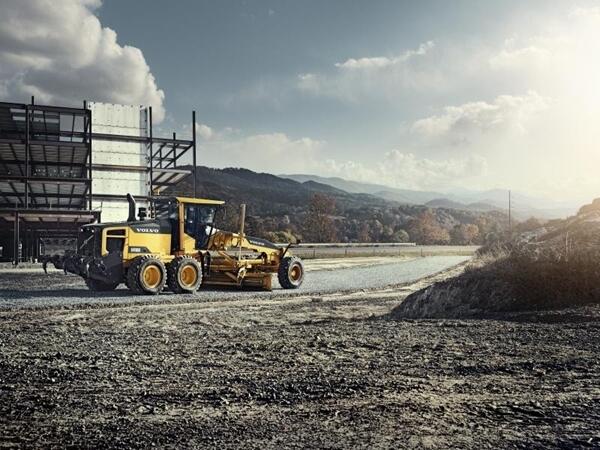 Motor graders are important when it comes to the road construction process. This machine levels the soil for road repairs. Motor graders use a metal plate to level the area it passes through to ensure flatness. It is usually six-wheeled and has an elongated nose with flat metal plates.
Compactor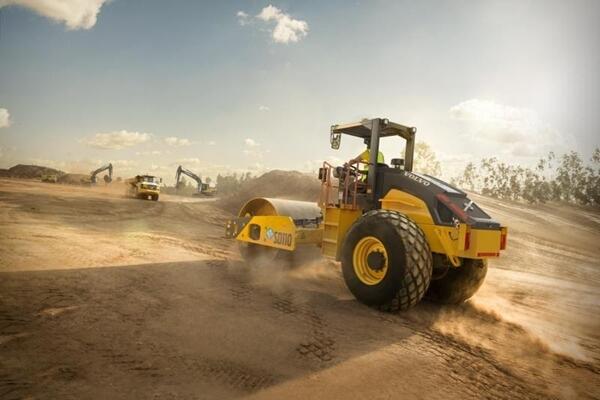 Compactors are used in keeping surfaces well-compressed and firm. It also crushes bigger debris to level it with the other parts of the area. There are different types of compactors, but the most common in the plate compactor has metal places that vibrate to level and compress surfaces.
Compact track and multi-terrain loader
Compact track loaders(CTL) and multi-terrain loaders(MTL) are smaller machines for transporting materials, the difference between the two is that the CTL is used on rough terrain, whereas the MTL is usually used on smooth or delicate roads. These machines both have front metal plate scoops, making them able to lift and break bigger loads apart for them to carry.
Skidder
These machines are usually found in logging operations. Skidders can cut, move and drag trees to a landing site for transporting.
Forwarder
Forwarders are also often used in logging projects, these machines carry trees that have fallen and take them to a transporting site. Compared to a skidder, forwarders can carry logs above the ground, preventing them from being dragged and damaging the soil's surface.
Knuckleboom loader
Another type of heavy machinery for logging operations, the knuckleboom loader is designed to handle logs. They have tracks attached instead of wheels, making them more versatile. Knuckleboom loaders have cranes that can grab the wood and transfer it to a truck.
This can be a guide for you to figure out what kind of machine you need for your projects. Big or small, for off-road or smooth terrain, there is a purpose for each machine. Ask our specialists at Volvo CE for suggestions and advice on what kind of machine you need.
Telehandler
It is very similar to a forklift, but a larger version. Telehandlers are heavier and can reach higher areas compared to forklifts. Telehandlers use large off-road tires and have arms that can be extended when needed to place materials in high places.
Wheel tractor-scraper
This machine has attachments such as a rear hopper with a sharp edge for flattening the surface, the front end has a sharp edge used for cutting soil, and a carpenter's plane used for cutting wood. The two front tools work together in order to fill the rear hopper and transport it to its designated location.
Bulldozer
Bulldozers are machines that are commonly used for breaking fences, walls, and other structures. It is equipped with a metal bucket plate, making this machine have the ability to push, crush or carry any loose materials in the construction site.
Boom lift
A boom lift is for carrying people to work on an elevated space of projects. This usually comes with a large bucket where 1-2 people would fit inside. Wheels are used in a boom lift for it to be mobile and easier to navigate, and a hydraulic lift system is used for lifting the bucket.
Scissor lift
Very similar to boom lifts, scissor lifts also carry people when working on an elevated project. There are two kinds of scissor lifts: Electric and engineer-powered scissor lifts.
Electric scissor lifts are often used in quiet work environments, and engineer-powered scissor lifts are used for rough and rugged terrain. Scissor lifts use a system of jacks to elevate their bucket.
Trencher
A trencher is a perfect machine for digging narrow and long holes. It has a metal chain strong and heavy enough to cut through the ground and rip obstructions such as roots, small rocks, and dirt.
Carry deck crane
This crane is used for smaller tasks such as lifting materials to nearby locations. Its platform rotates a full 360 degrees and this compact machine runs on four wheels.
Harvester
The harvester is a big piece of machinery that is usually used in agricultural projects. This machine combines reaping, threshing, and winnowing into one whole process, making it less time-consuming and almost effortless for farmers.
Forklift
Forklifts are used to transport heavy materials from one place to another within a short distance. It can move vertically and horizontally, and wheels are used for easier maneuvering. Forklifts are usually used in warehouses since they are good for transporting large packages and materials.